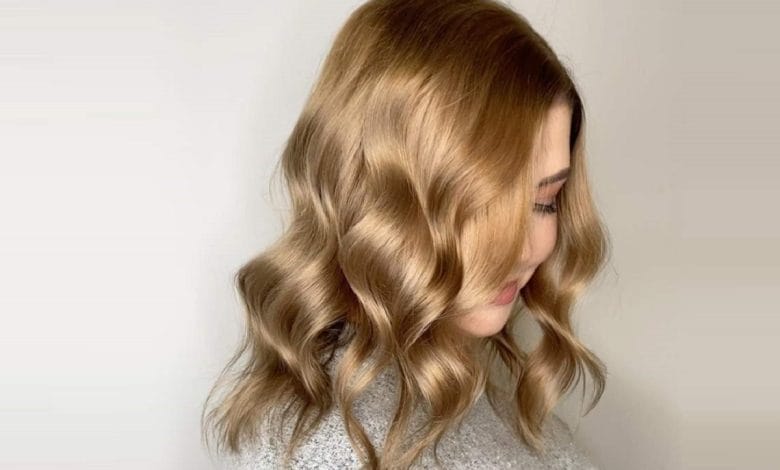 Golden Brown Hair Color: Golden brown hair can make you look like an ethereal goddess. If you are looking for golden brown hair color ideas, we can help you! This year, golden brown hair is a trendy choice among women of all ages. The majority of golden brown hair color looks have a brown base with a golden undertone to give it a warmer and brighter tint.
This gorgeous hair color can be achieved by brightening brunette hair or toning down a blonde base. The best part is that it can be done in a variety of tones that can be blended into your natural tresses. Take a look at our collection of 12 golden brown hair color ideas to get inspired for your next hair makeover. Scroll down!
Tip
Golden Brown Hair Color, How To Choose A Shade: Golden brown shades are mostly warm colors that suit warm undertones. For cool undertones, pick shades that have more brown and less gold hints.
1. Glazed Hazelnut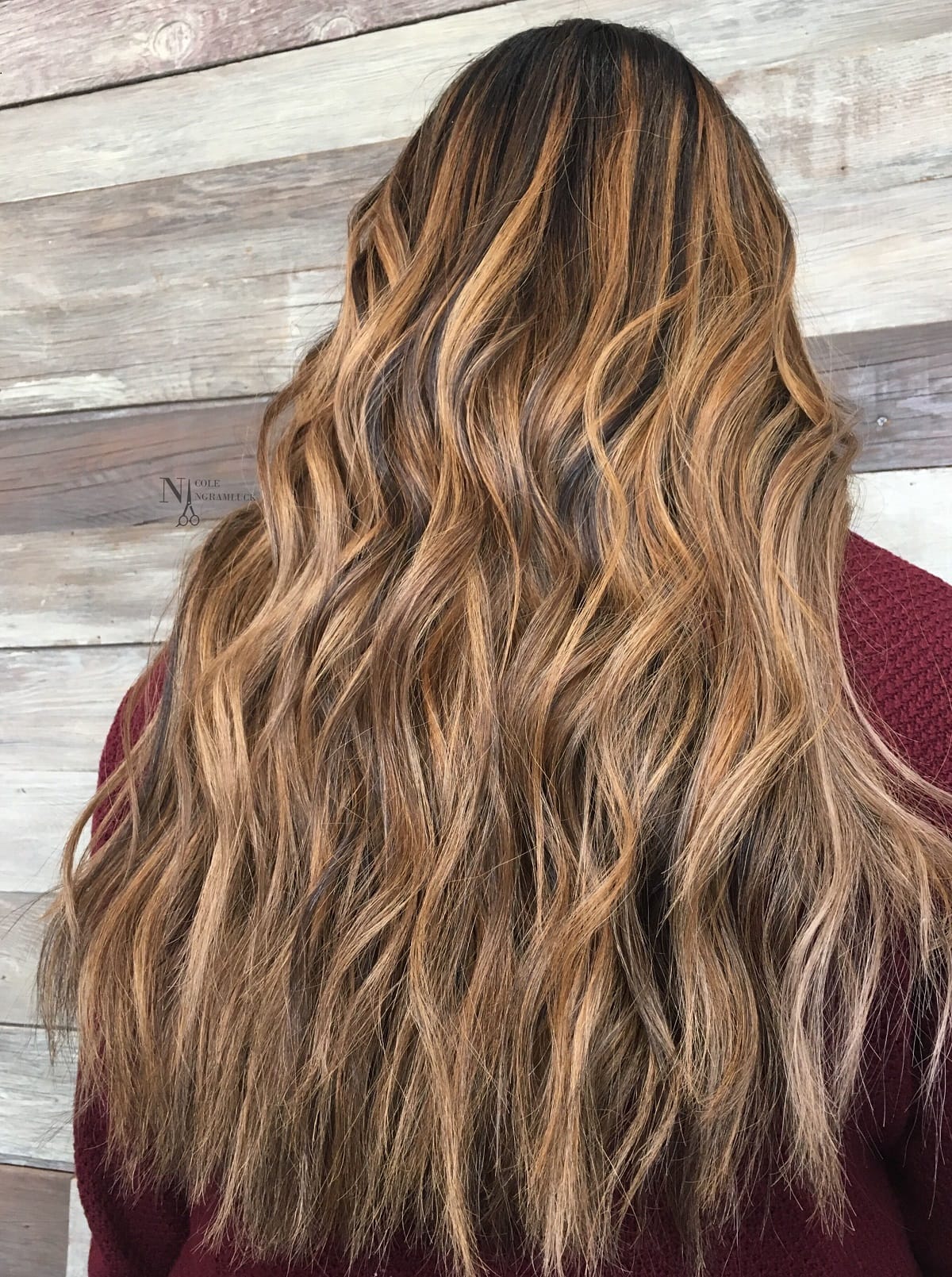 Golden Brown Hair Color, This rich golden color is a perfect blend of warm and cool tones that can complement almost any skin type. The warm tones in combination with the cool bronde ones make it a safe shade that anyone can pull off. However, it looks especially good on olive skin and green eyes.
Jessica Biel is an American actress and model who loves to flaunt golden brown locks. Keeping her mid-length mane loose, Jessica finishes her glamorous look with tight, undone waves.
2. Cool Caramel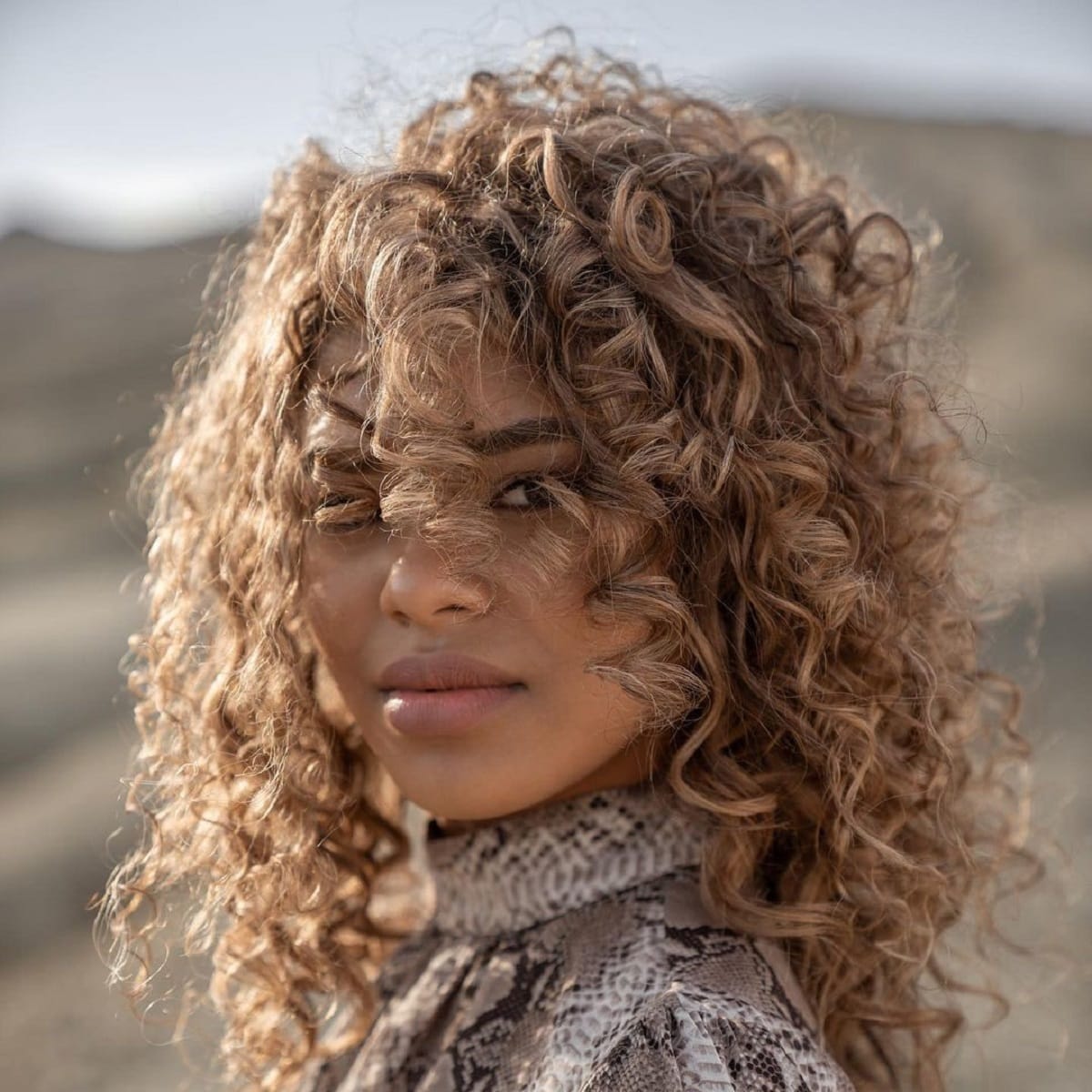 This ruffled look is cool and edgy. While the colors are not too warm, they incorporate cool tones of brown and gold to create the perfect hairstyle for cool and olive skin tones. Not only that, but the razored bob is an easy-to-maintain hairstyle that really pulls the look together. If you are someone who is constantly on the go, this may be just the look for you.
3. Two Toned Cinnamon Brown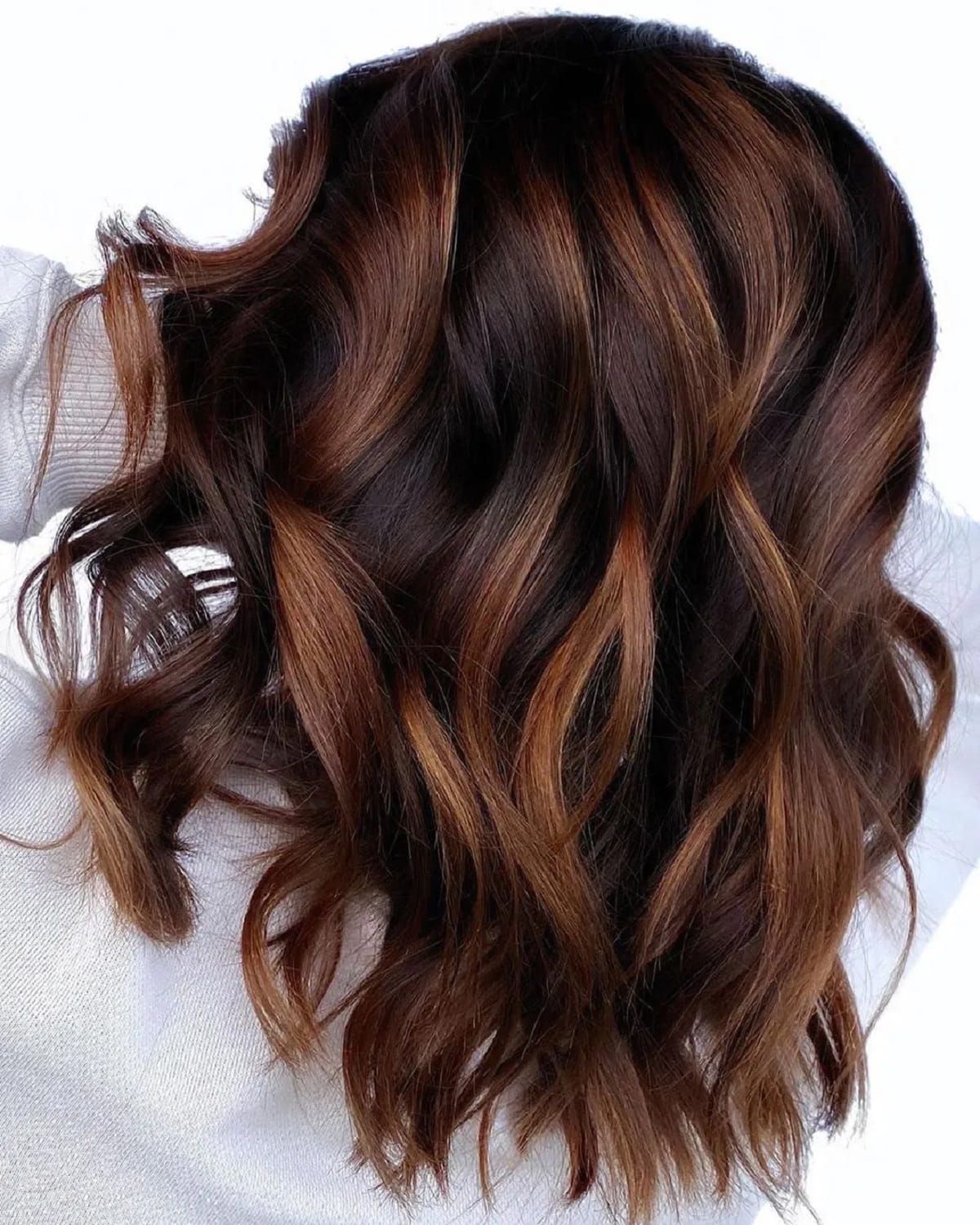 Golden Brown Hair Color, This rich color feels like it might just melt away if you stare at it for too long. It looks perfect on all skin tones and is the right color to have your heart set on if you have hazel or brown eyes that you want to put on show. The two tones work to add volume and texture to your hair, making it look full and lustrous.
4. Brown with Caramel Highlights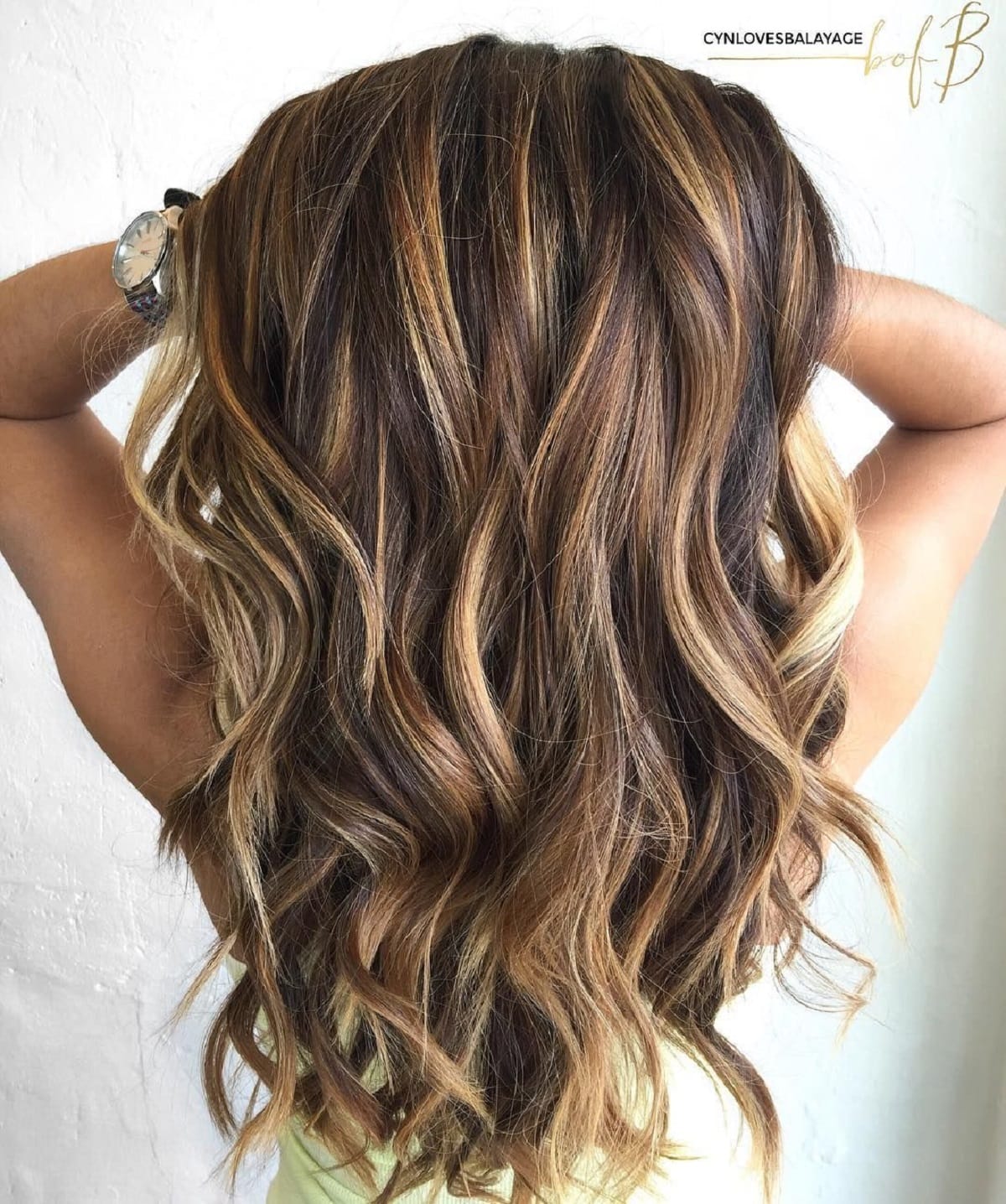 Here's another dynamic hairstyle for those of you who don't like spending too much time on your hair. The caramel highlights work to give you an effortlessly chic look. This color looks best on women with warm-toned skin and light eyes. The dark undertones make this look dynamic and add volume that gives your hair a thicker appearance.
5. Parisian Brunette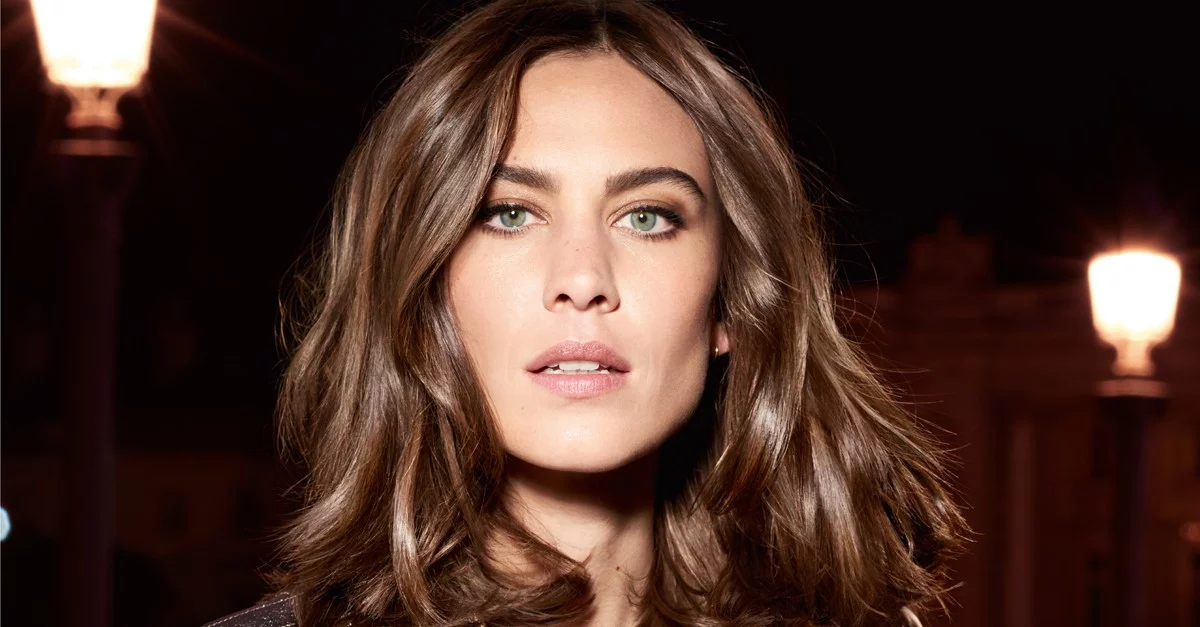 Golden Brown Hair Color, It's hard not to fall in love with Paris. Speaking of which, it is also hard not to fall in love with Parisian bangs. French girl bangs coupled with a warm brown hair color that has golden undertones is the perfect way to feel like you belong in the city of love. This is the perfect look for women with cool toned skin and brown eyes.
6. Mocha Highlights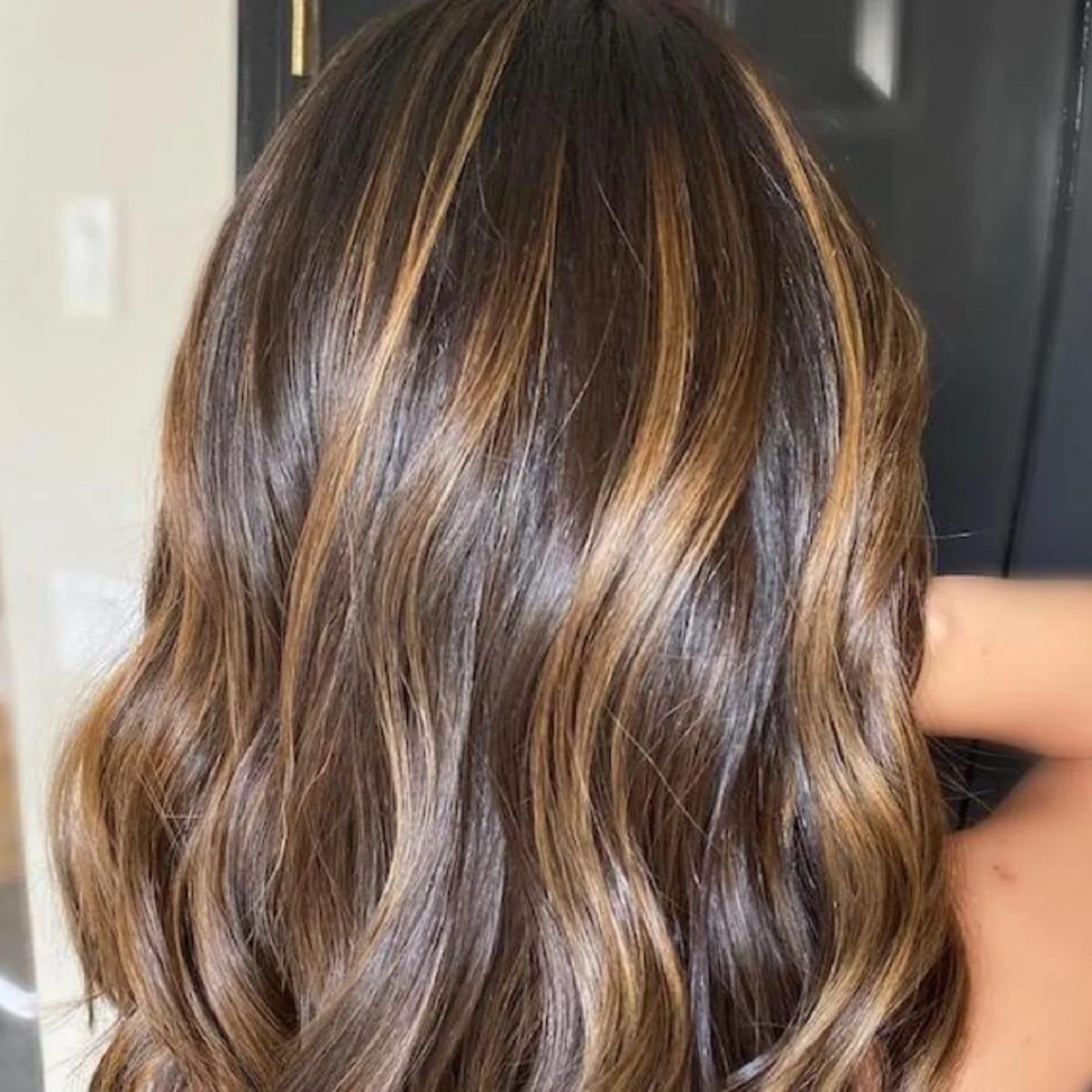 Mocha highlights are just the thing you need if you want to spruce up some really dark brown hair. The trick is to make sure that the highlights are not chunky and that they blend in well with your natural hair. Be careful not to go too light. This color is perfect for women with olive and warm skin tones.
7. Cappuccino Balayage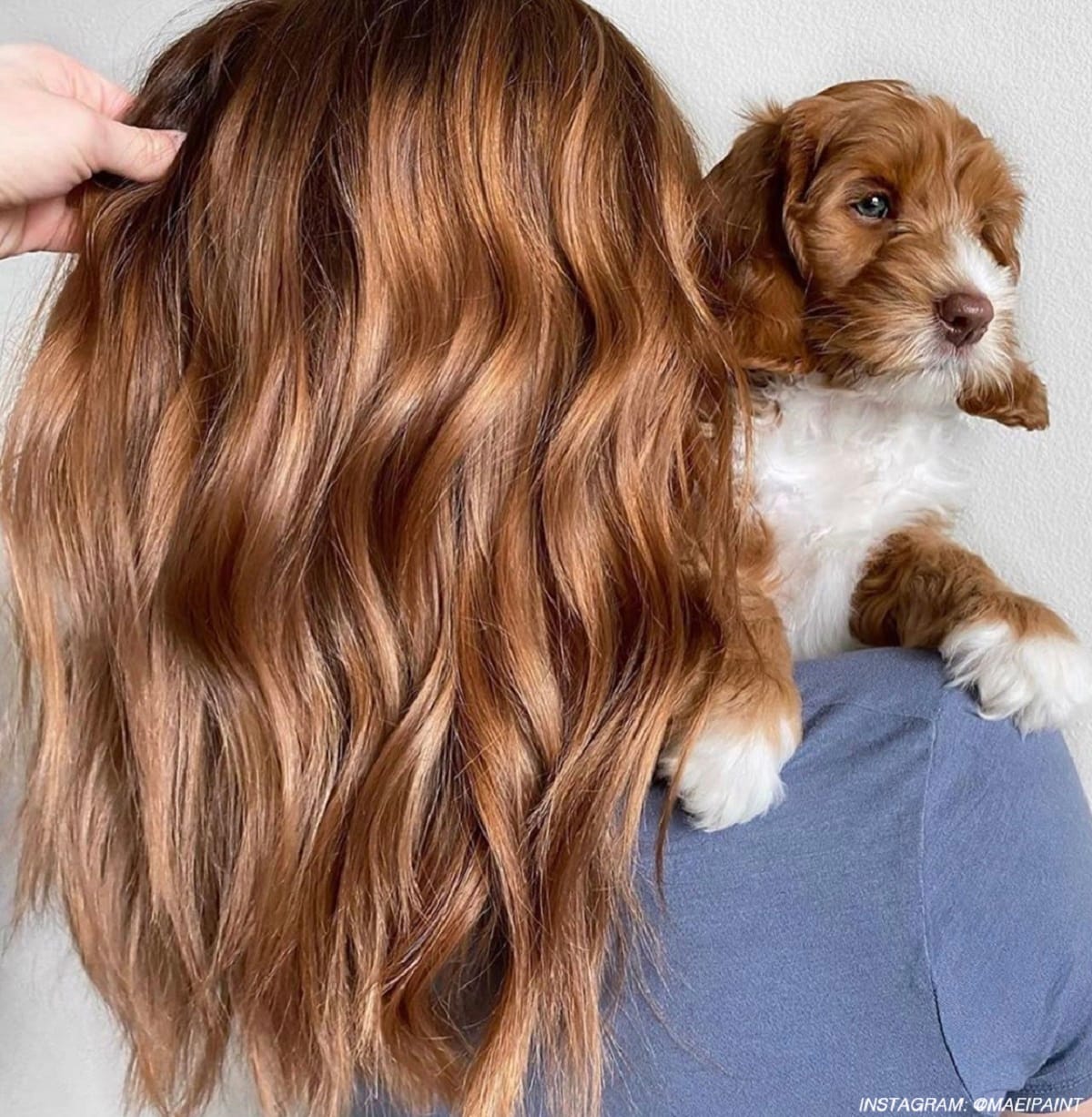 Golden Brown Hair Color, This sun-kissed cappuccino balayage is an amazing choice for those who like keeping it warm. Especially if you have warm toned skin. If you have gold undertones in your eyes, this is the perfect look to complement them.
8. Brunette with Rich Caramel Babylights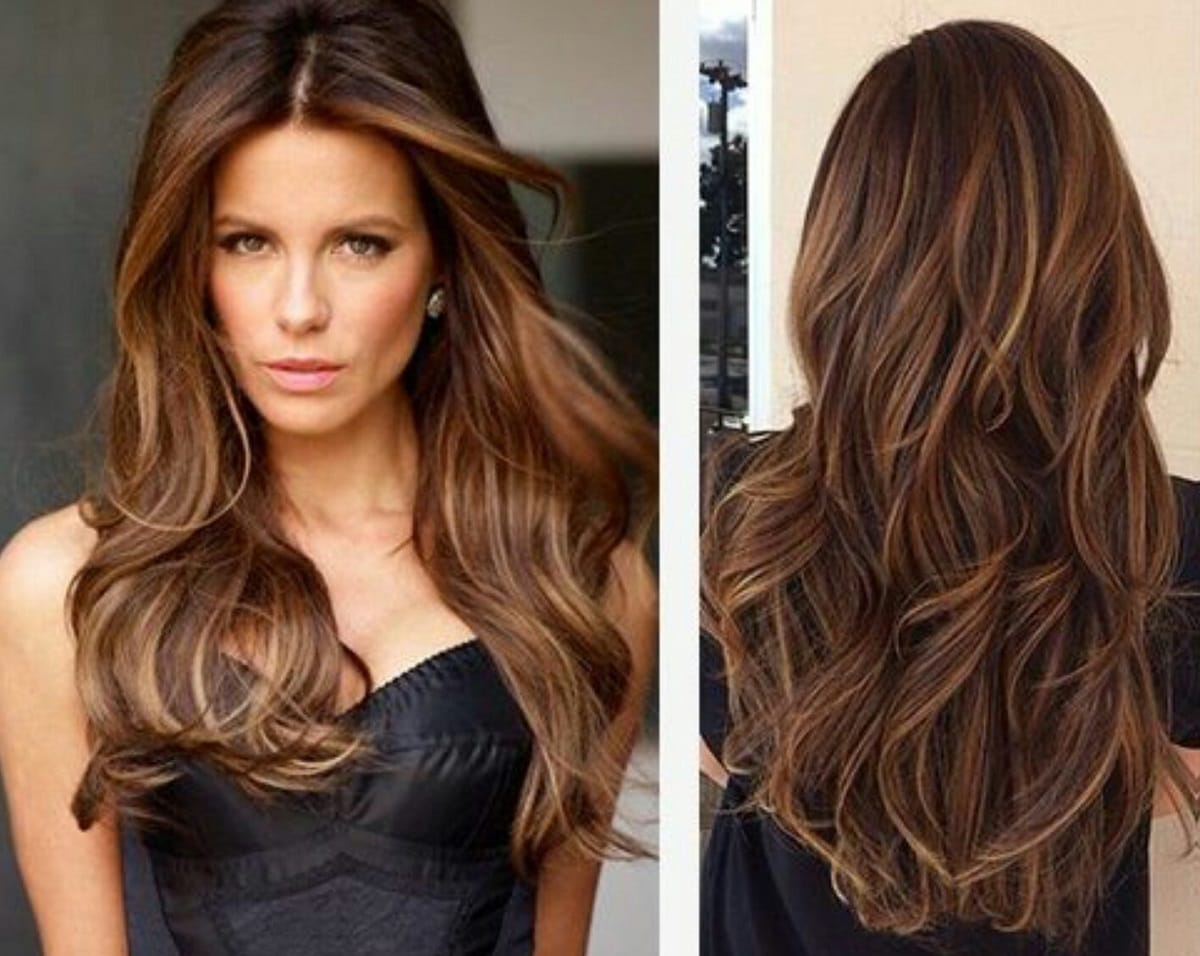 The cocoa goodness of this chocolatey brown is put on show with rich caramel babylights. The best thing about chocolate brown is that it looks good on everyone, regardless of skin tone or eye color. The gradual subtle melt gives off a perfect babylights look that most women crave.
9. Dark Copper Balayage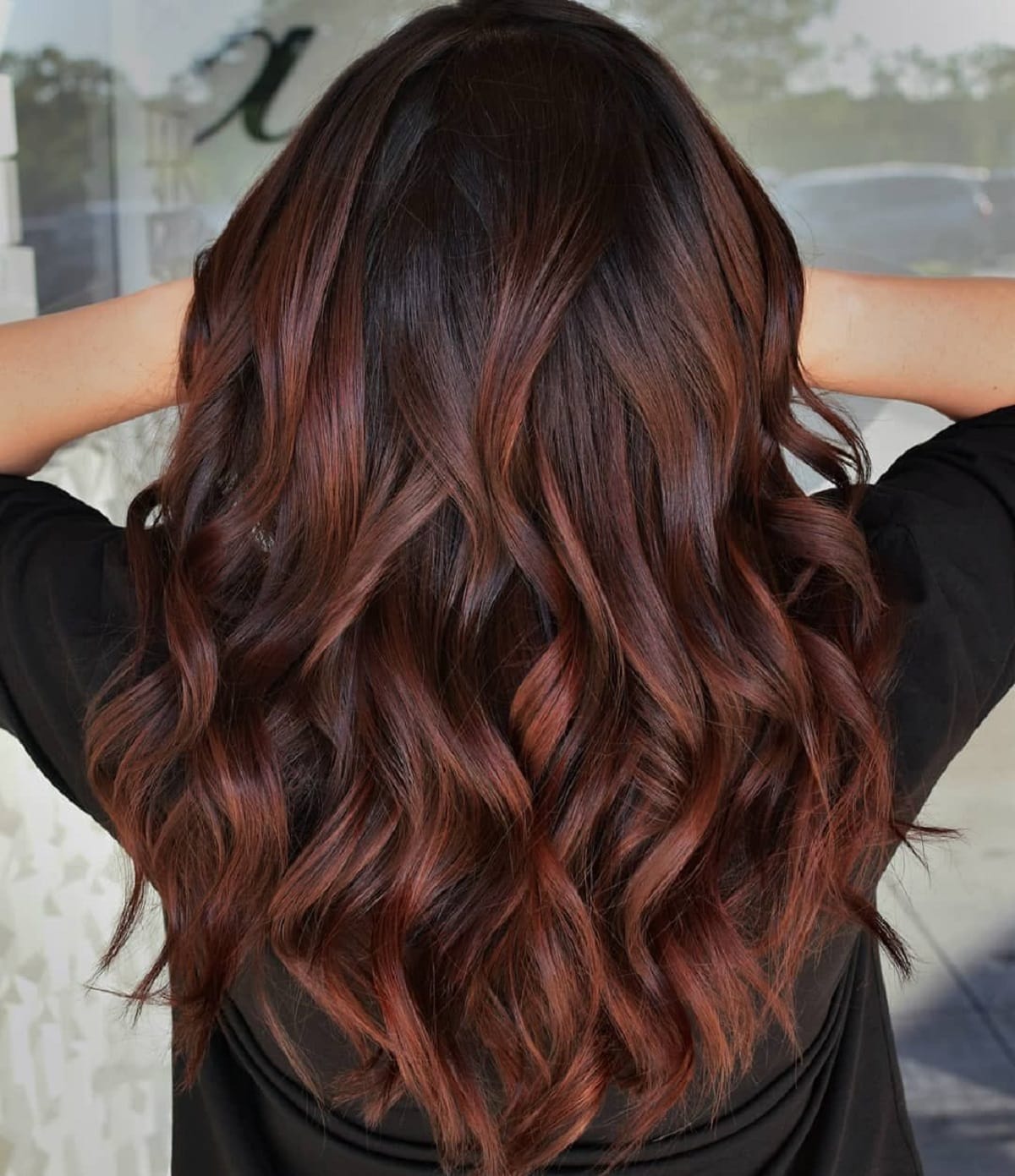 Golden Brown Hair Color, This look is for all the women out there who like keeping it simple, and do not want to stray too far from their natural hair color. It is perfect for people with warm toned skin as the golden copper tones bring out the warmth in your skin and eyes. It is also an excellent choice for women with medium to dark skin tones.
10. Two Toned Chestnut Brown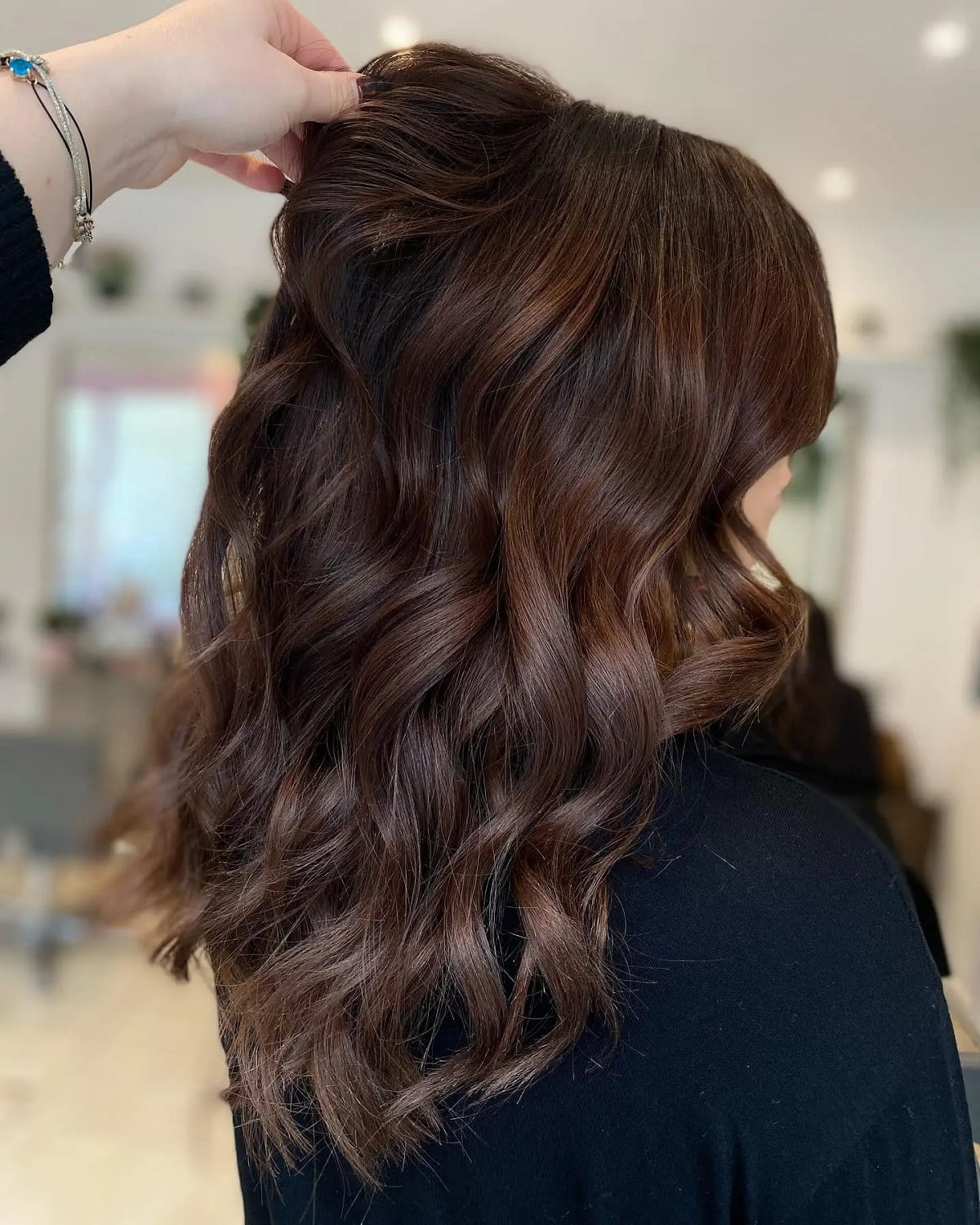 Chestnut brown is an all-time favorite shade of brown. The smooth golden tones work extremely well to complement olive, cool, and warm skin tones alike. Everything about this hair color screams out beautiful and chic. If you are looking for a natural and vibrant color, this might be just the one for you.
11. Warm Sandy Brown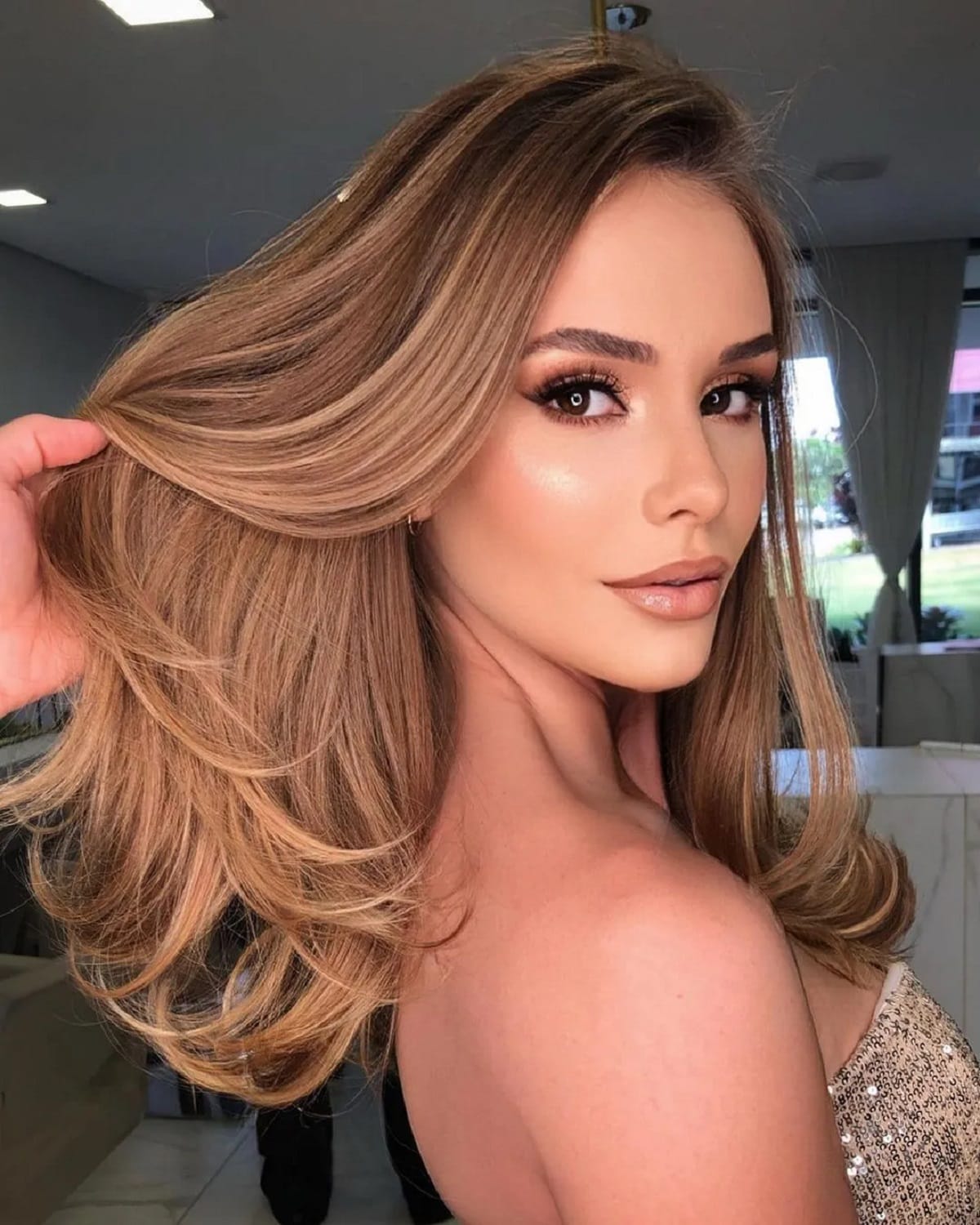 Golden Brown Hair Color, This sandy brown starts off warm and the roots and turns to a lighter cool brown near the tips, giving off a natural babylights look. The two colors are well blended and the transition is smooth. This is perfect to put dynamic bob styles on display while adding texture and volume. Since the color incorporates warm and cool tones, it is suitable for all skin types.
12. Cool Golden Bronze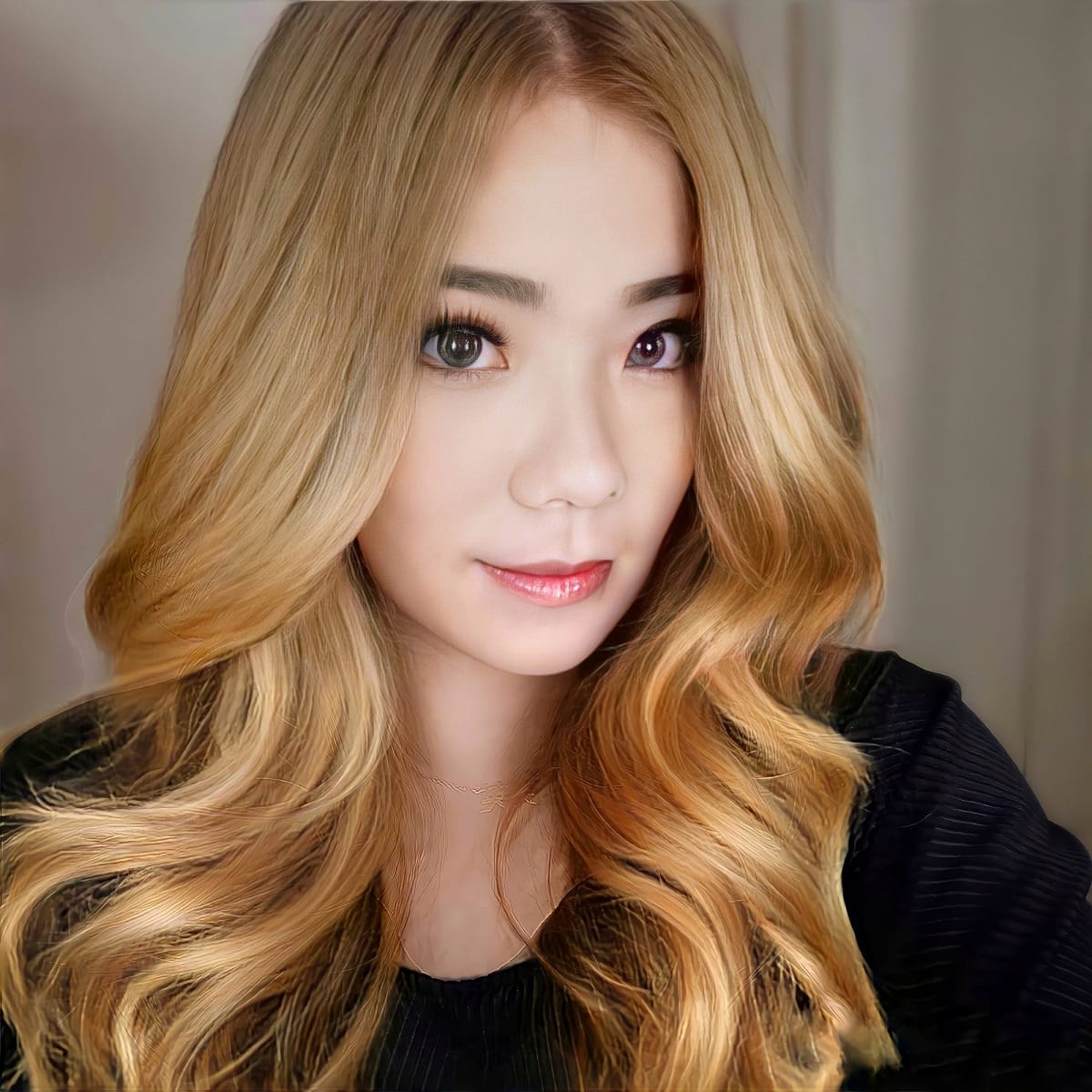 Golden Brown Hair Color, If you have cool or olive toned skin and love colors that are on the cool end of the spectrum, look no further. While brown is generally enriched with warm tones, this unique color has cool undertones that look fabulous on cool and olive skinned women. It also looks amazing on women with hazel eyes.
Also Read:
The Beautiful 8 Eyeliner Styles For Eye Makeup
Smokey Eye Make-Up: The 5 Best Smokey Eye Make-Up
Hair Color Ideas: The Best 12 Fascinating Mermaid Hair Color Ideas
The 7 Best Benefits Of Pumpkin Seed Oil For Hair
The 6 Benefits Of Milk For Silky And Smooth Hair