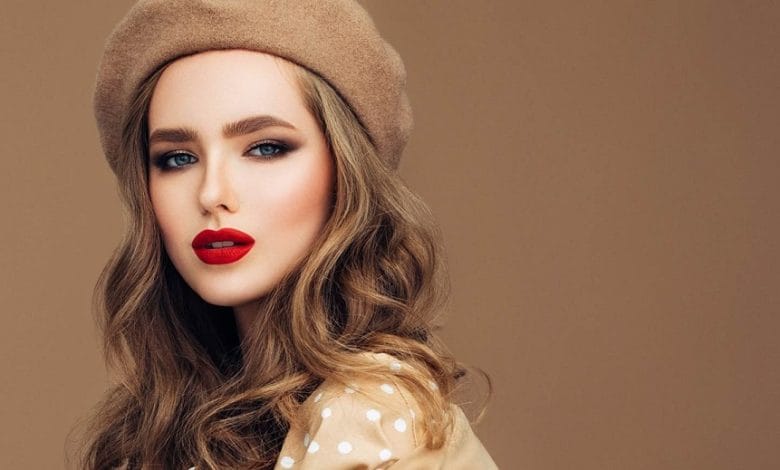 Fall Make-Up: The pros recommend a latte-colored smoky eye paired with a berry lipstick. Sparkly mascara is optional. But as the air gets crisp, it is only fitting to consider what's in season. "A rich berry color is going to stand out this fall," says makeup artist Patrick Ta. "It's a beautiful, saturated color that looks good on all skin tones." (Cranberry lipstick, anyone?) If you prefer to stay in neutral territory, now is the time to warm things up a bit: "As we step into fall, I'm excited to see more cozy beauty trends in cinnamon, caramel, and chocolates," says makeup artist Ash K. Holm.
Fall Make-Up, Picking products with luxe textures will help make these moody hues stand out just as much as the vibrant shades of summer. "The summer was all about a light application of dewy, liquid bronzers and blushes," says makeup artist Nina Park. "For fall, I think people will gravitate toward a mousse cheek color that leaves a lasting, velvety wash of color."
And if you are craving something more unexpected, the fall 2023 runways had it: colorful lashes at Prada, icy lids and lips at Viktor & Rolf, and extreme, graphic liner at Rodarte offered a preview of the direction fall makeup is headed. Here, makeup artists give us a taste of what else is coming this season.
1. Spiced-up latte makeup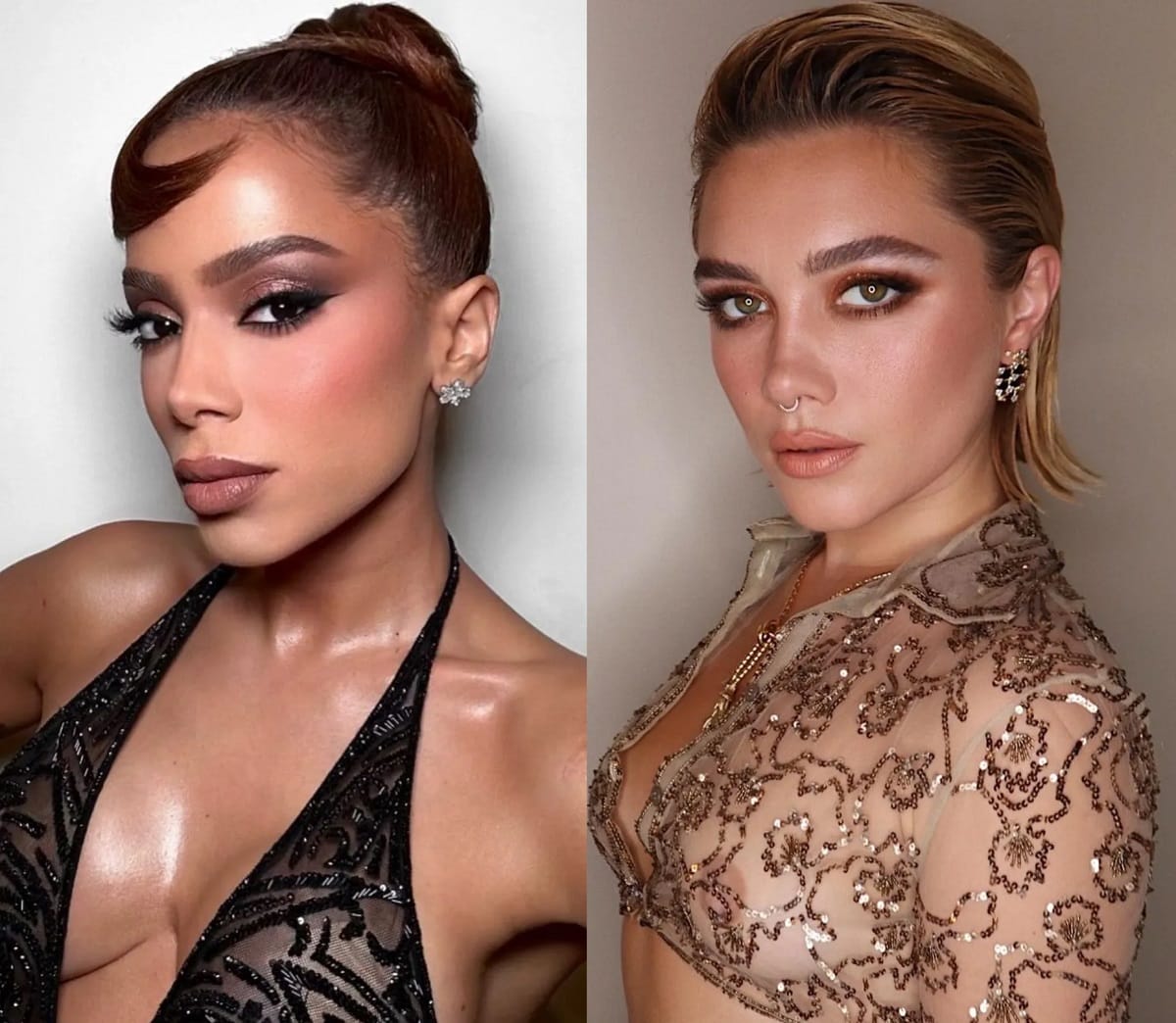 Fall Make-Up, It may be pumpkin-spice season… but when it comes to your makeup, a more classic latte-like palette still has steam. Holm emphasizes, "Food-inspired beauty trends are not going anywhere."
These neutral shades wear well alone — as in a dusting of bronzer on your cheeks or a touch of a soft brown shadow across your eyes — but are soft enough to be combined for a monochromatic look. Take it from Ta: "I usually go for a brown smoky eye paired with sculpted, bronze cheeks with a hint of blush. For the lips, I go for a brown liner a few shades darker than the complexion to sculpt the lips and then highlight the center with a nude lip crème."
2. Colorful mascara is the new black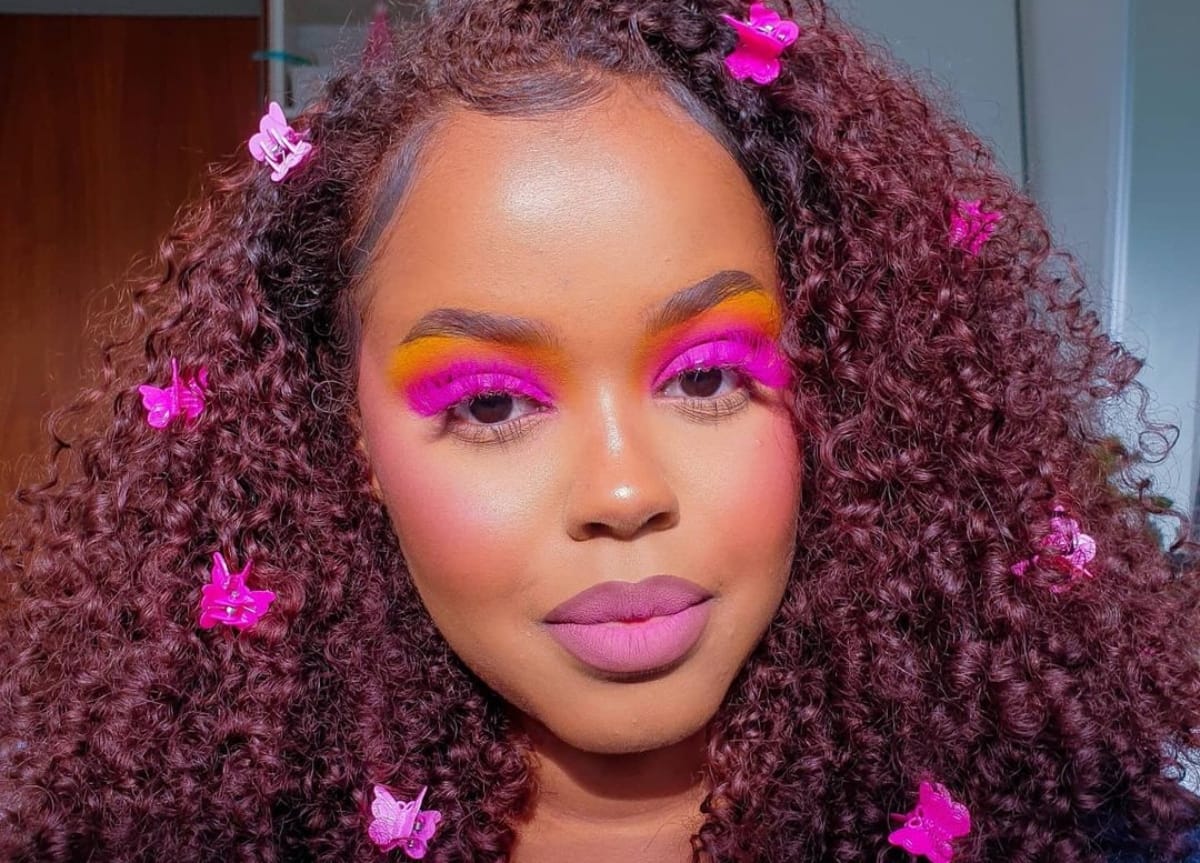 Fall Make-Up, Not a swipe of black mascara could be seen on models' lashes on Prada's fall 2023 runway. Instead, faux lashes in shades of pastel pink, powder blue, and mint green put the emphasis on the eyes — and this set the tone for the season. "Nontraditional mascara shades are coming back," says Holm. "Put away your black mascara and have fun with royal blue and green mascara," she suggests.
Intrigued and ready to try a wink of color? YSL recently launched a vibrant royal blue version of their super-dramatic Lash Clash Mascara. Two other options to replace your black mascara: L'Oréal Paris Voluminous Original Washable Bold Eye Mascara in Deep Violet or Shiseido ControlledChaos MascaraInk in Emerald Energy.
Fall Make-Up, Make an even bigger statement by layering on Rabanne Beauty Famous Top Coat Mascara, which adds a glint of sparkle. Allow the spidery and shimmery lashes spotted on Giambattista Valli's runway to be a glimmering point of reference.
3. Reimagine red lipstick with bitten-berry lips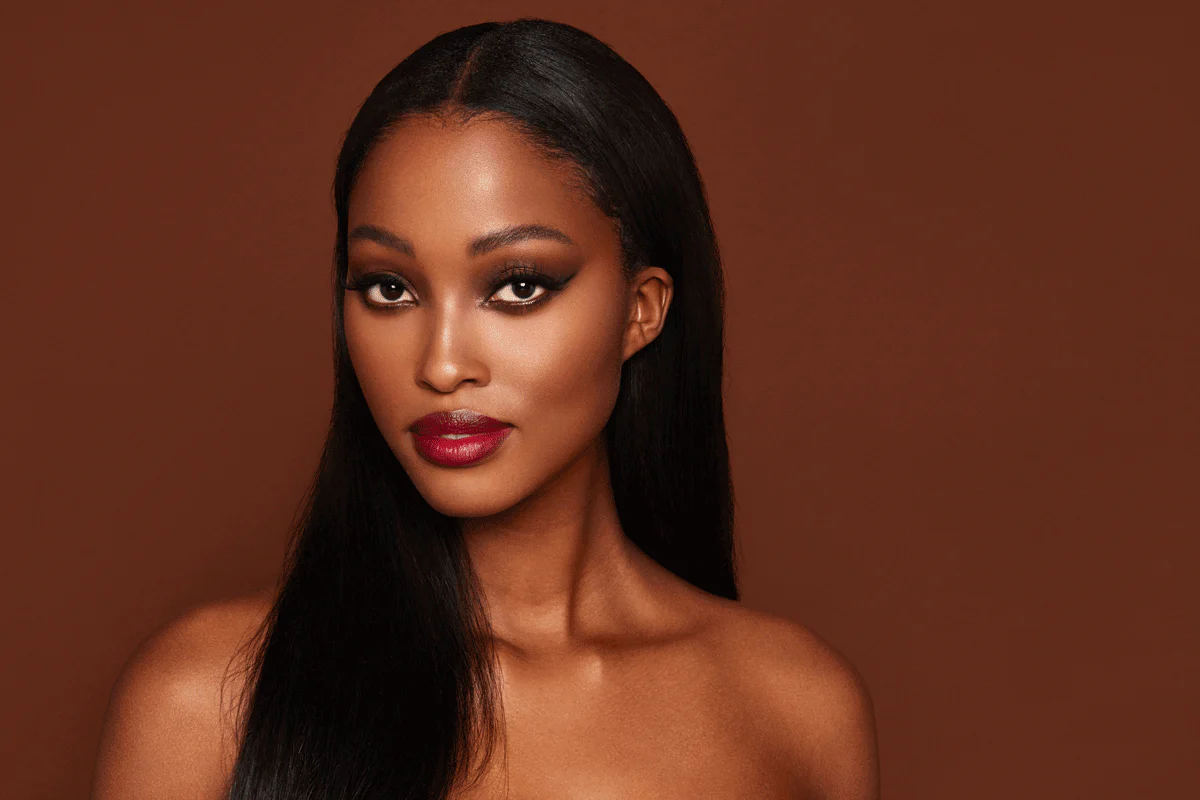 Fall Make-Up, Red lipstick will always be a classic — but when it's worn as a stain, the shade is undeniably more wearable. This fall, you can set your lip liner aside and instead lean into "velvety, blurry lip stains," as Park plans to. The "bitten-berry look," as Ta is calling it, is focused on a touch of crimson pressed into the middle of lips. "I love dabbing the creme [from my Major Headlines Creme & Powder Blush Duo in She's Wanted] into the center for a stained effect," he says.
Fall Make-Up, Taking the precion out of the equation is as simple as it sounds: "I feel excited about incorporating lips into my own beauty looks at the moment," says makeup artist Isamaya french. "They feel easier to do than an eye and less of a commitment." There were "a lot of bold red lips with buffed-out edges on the runway," adds Holm; the lived-in red lips at Gucci's fall 2023 show are the perfect example. It's the idea of wearing red lipstick and enjoying your coffee too (without a touch-up that is).
4. Shine bright wearing metallic and glossy finishes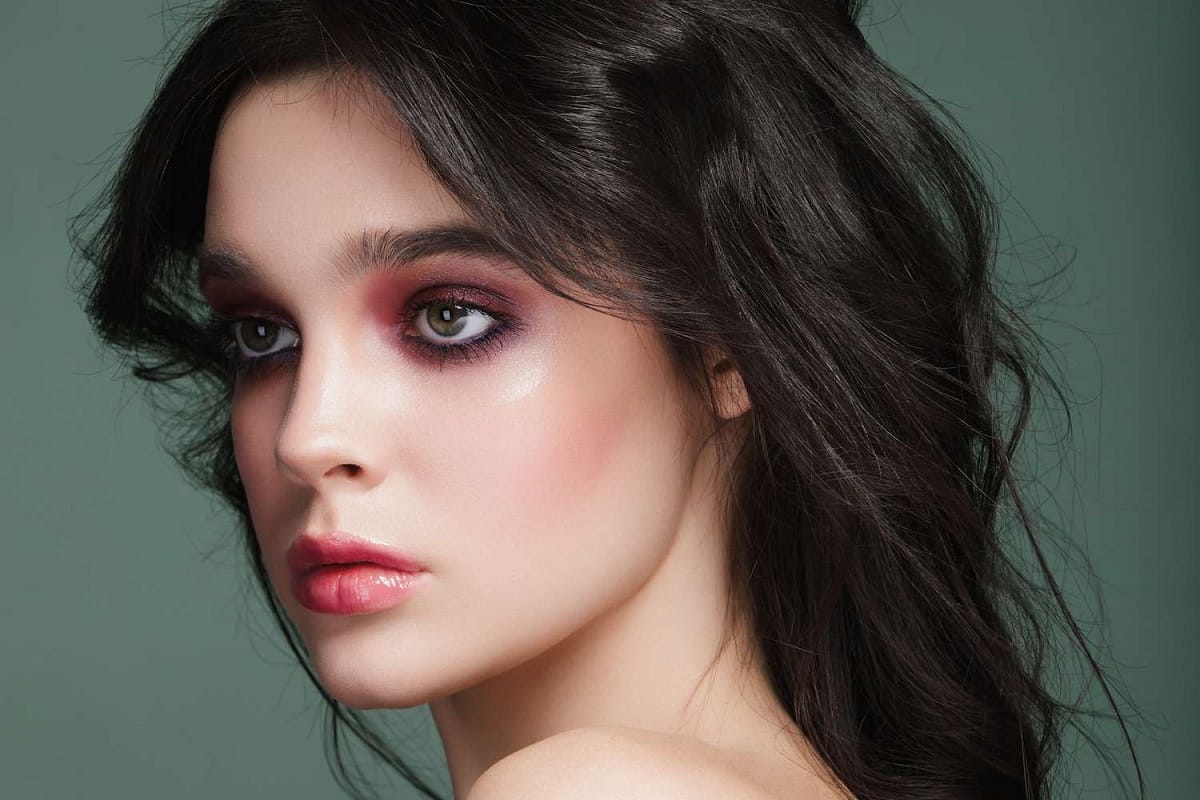 Fall Make-Up, As seen on the fall runways, all that glitters isn't just gold. Ffrench says she's going "glossy all the way." Instead of warm metal hues, she plans to "cool it down in the autumn with khakis, nudes, and plums." Danessa Myricks Dew Wet Hydrating and Highlighting Balm in Clear is the perfect way to add a dewy sheen atop any color of blush or eye shadow.
Fall Make-Up, the realm of soft, ethereal washes of metallic makeup, the lilac lips on models at Viktor & Rolf's couture show and the shimmering inner corners of models' eyes at Chloe are equally impactful. Park says she's been "gravitating toward a sheer, frosty eye shadow look in pale pastel colors, like mint or sky blue. Using a liquid eye shadow makes it easy to create either a sheer, subtle wash of color or layered for more pigment."
5. Make a statement in graphic eyes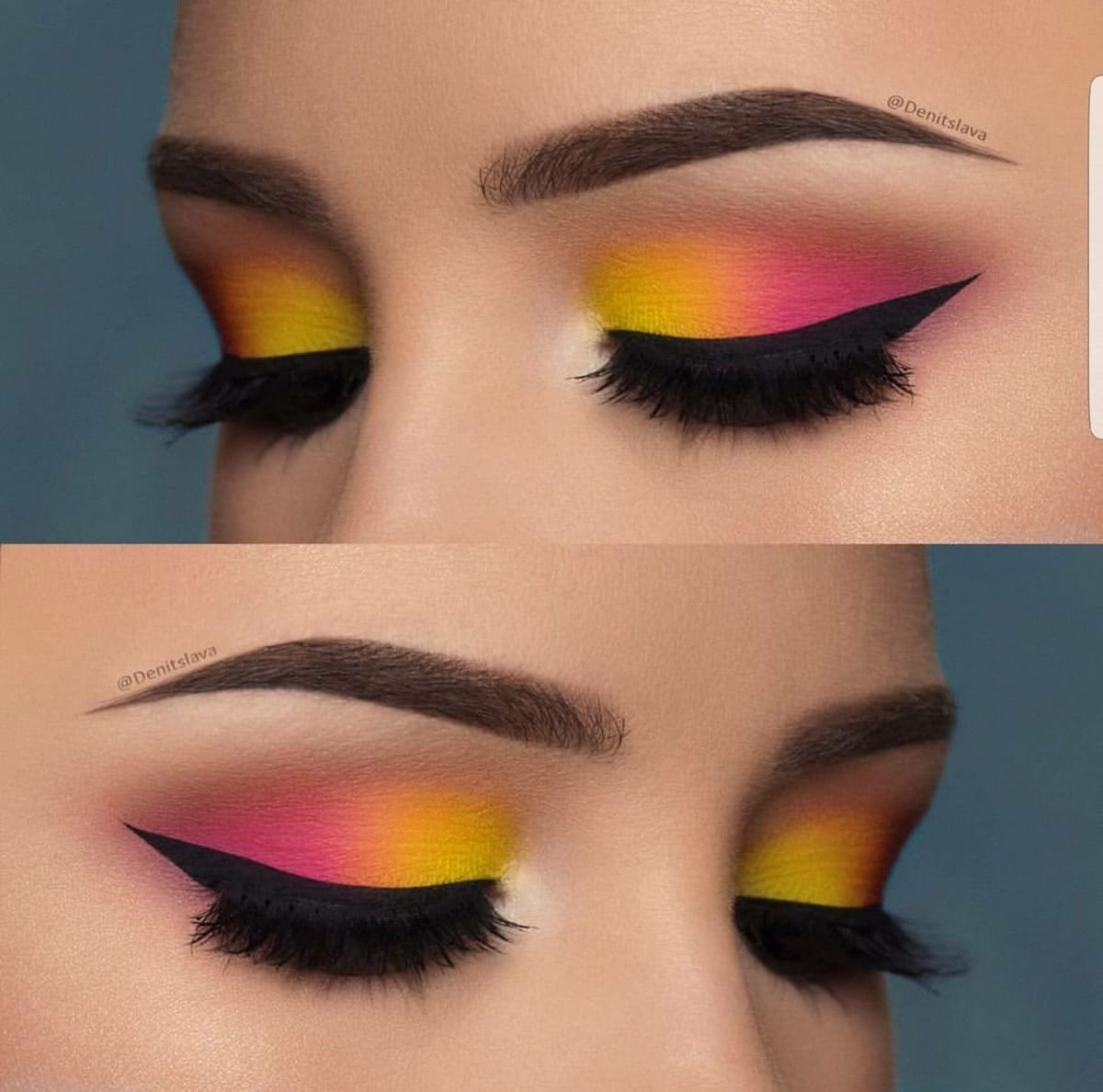 Fall Make-Up, "Goth fairies" floated down Rodarte's runway with wings extending out from the corners of their eyes. Now is the time to go the distance with your liquid liner: Trace an inky formula (such as Benefit Cosmetics they're Real! Xtreme Precision Eye Liner) along your lash lines… and keep going.
Fall Make-Up, At Valentino's show, makeup artist Pat McGrath drew ultrathin lines that jetted from the outer corners of the eyes all the way to the hairline. Wherever you decide to take your eyeliner, staying in line is optional.
Set aside your matte full coverage foundations and thick concealers in favor of skin tints and sheer lightweight…
6. Stay fresh with barely there base makeup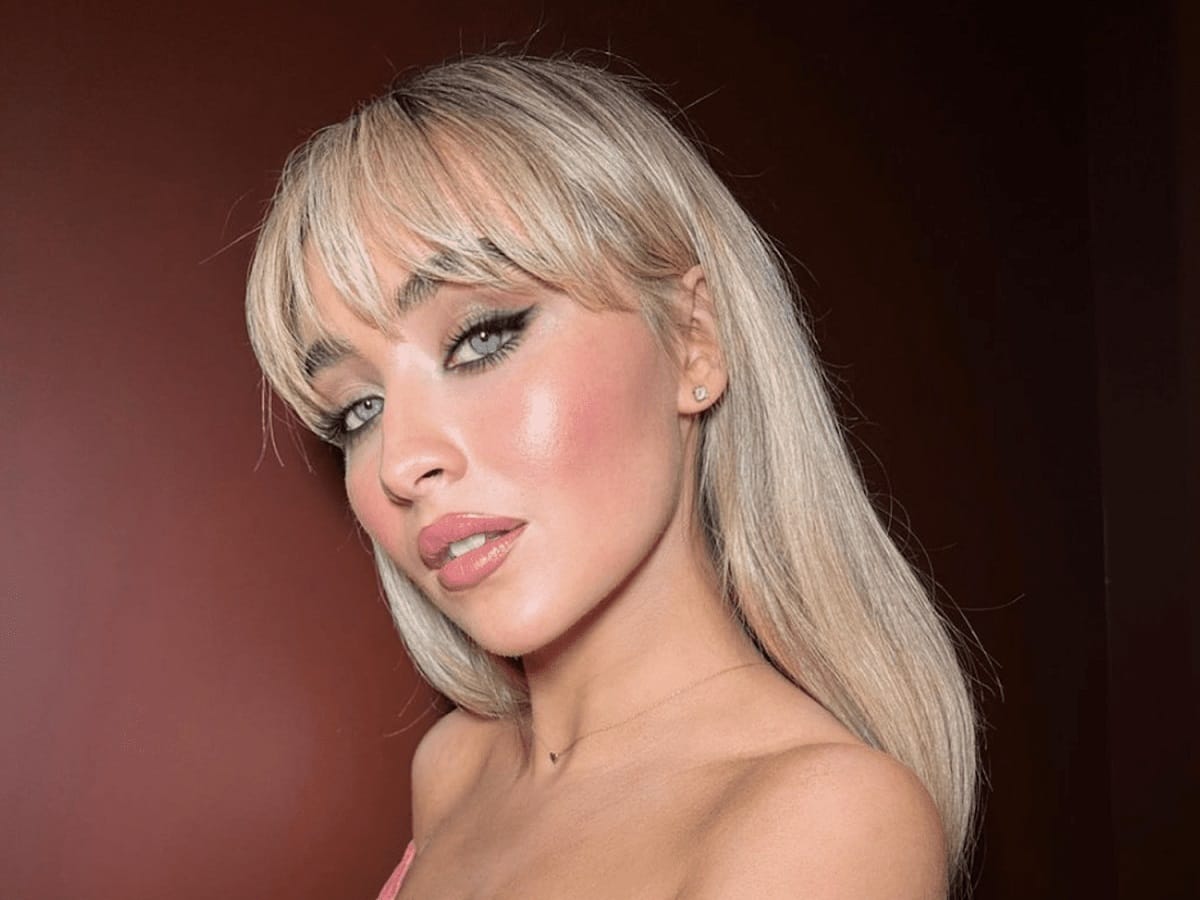 Fall Make-Up, Set aside your matte, full-coverage foundations and thick concealers (if you haven't already) in favor of skin tints and sheer, lightweight formulas. "While I go a little bolder with the eyes and lips, I love to keep the skin lighter and fresher," says makeup artist Leo Chaparro. "I am seeing less layering and full coverage and more of a natural skin finish. I love this because it allows for us to embrace our skin as opposed to trying to hide it under layers of makeup."
It's about time we stop acting like pores don't exist. Let your skin breathe in skin tints like Westman Atelier Vital Skincare Complexion Drops, Fenty Beauty Eazy Drop Blurring Skin Tint, or MAC Studio Radiance Foundation.
7. Line your lips like its 1995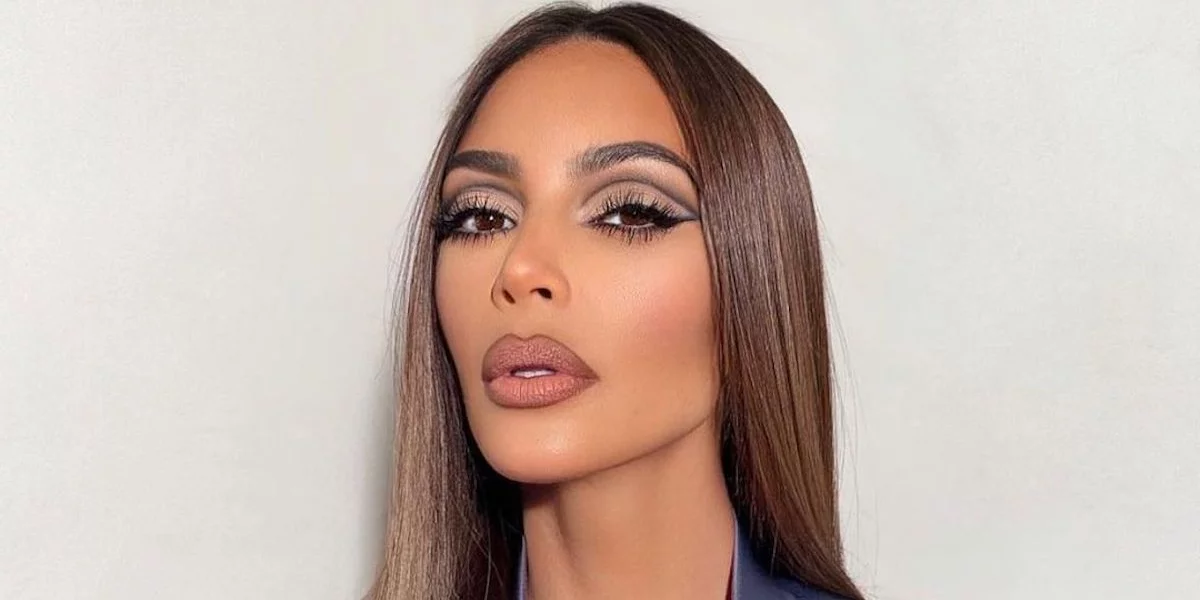 Fall Make-Up, "The iconic looks of the '90s are back," says Ta. You can go for the grunge (with a smudgy, smoky eye) or swipe on a cocoa-brown lipstick framed in a dark chocolate liner. Holms plans to do both: "I'm loving the '90s gothic glam that was seen on the fashion runway. You can easily pair a sultry eye and sexy pout."
Some great lip liner options: Rare Beauty's Kind Words Lip liner in Talented for a peachy brown, Bobbi Brown's Lip Pencil in Ballet Pink for a mauve brown, and LYS Beauty's Speak Love Lip Liner Pencil in Devoted for a deep espresso-brown.
Fall Make-Up, And when it comes to your brows, steer clear of the tweezers. "Thicker, low-maintenance brows are making a comeback," says French, referencing Catherine Deneuve and Charlotte Rampling's arches in the '70s as her inspiration.
Also Read:
Hair Color Ideas: The Best 12 Fascinating Mermaid Hair Color Ideas
The 14 Best And Gorgeous Red Carpet Hairstyles
The 20 Easy And Beautiful Halloween Makeup That You Need+Photos
Blue-Eyed Makeup: The Best 20 Wedding Makeup Ideas For Blue-Eyed Brides
The 25 Best Easy Halloween Makeup Ideas+Photos