Wonders
Celebrate Halloween: The 10 Best Places Around The World To Celebrate Halloween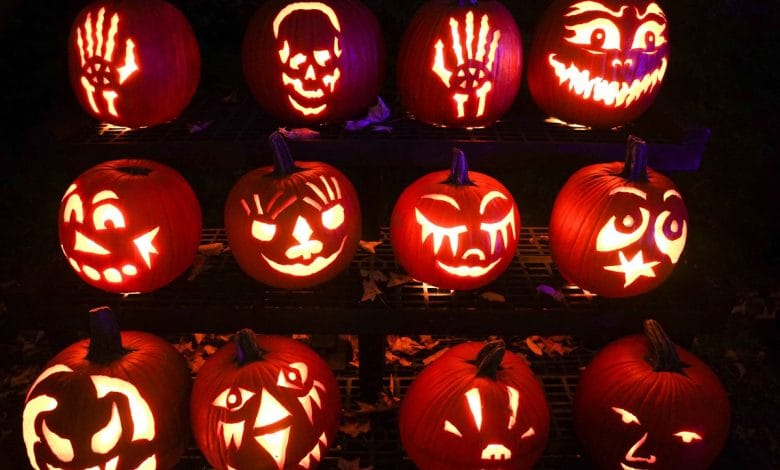 Celebrate Halloween: These days, when we celebrate Halloween, what often comes to mind are kooky costumes, scary decorations, and lots of sweets. However, there's so much more history to this holiday than many realize. Back then, people would adorn costumes and light bonfires to ward off ghosts. Today, it is an occasion to dress up, go trick-or-treating, and take part in many other festivities!
How about experiencing Halloween in an entirely different way this year. With so many destinations across the world brimming with Halloween spirit, why not travel to a new destination that has its own traditions and ways to celebrate Halloween. And since it's a popular holiday across the globe, there's surely no shortage of Halloween destinations to travel to. Come let's discover some spooky and fun places to celebrate Halloween this year.
Celebrate Halloween: A Brief History Of Why We Celebrate Halloween
The very name "Halloween" comes from the old European celebration of All Hallows' Eve, the eve of the Christian feast of All Hallows' Day (also known as All Saint's Day). During this festival, people celebrated the hallows (meaning saints, not magical objects!). People would even dress up as saints and go door to door reciting songs, and asking for "soul cakes" – the origin of today's Trick-or-Treating.
All Souls Day Belgium
Many other Halloween customs we follow today are also influenced by the ancient Gaelic festival of Samhain. Celebrated at the end of October to mark the changing of the seasons and the shortening of days, it involved connecting with the dead. People believed that the boundary between this world and the next was especially thin. Over time this evolved into a more light-hearted celebration, which traveled across the Atlantic with Irish and Scottish immigrants. By the 20th century, it had turned into the costume-wearing, pumpkin-carving, candy-eating holiday we all know and love.
Celebrate Halloween: Top 10 Places To Celebrate Halloween
While it has a long and complicated history, many places celebrate Halloween in a vibrant and exciting fashion. Here are some of the best places for Halloween from around the world that won't disappoint.
1. Derry, Ireland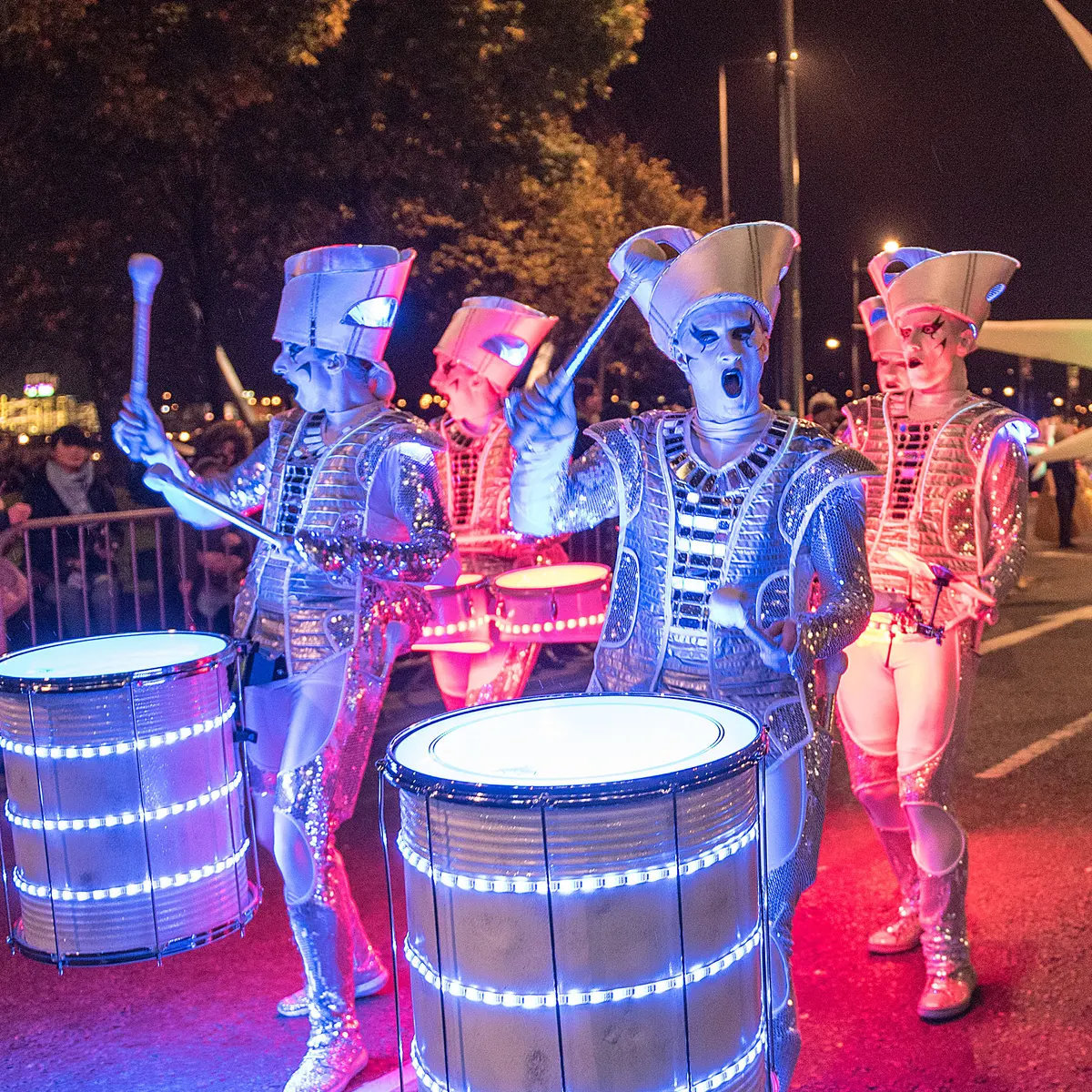 Celebrate Halloween, Halloween can trace back its origins to Celtic celebrations, such as Samhain. So, it's no surprise that the Irish celebrate Halloween in great style. Traditions often include fortune-telling, bonfires, eating fruitcakes, and, of course, dressing up. Ireland's Derry City hosts the biggest Halloween festival in Europe, the Banks of Foyle Halloween Carnival. Here you can enjoy haunted houses, ghost tours, parades, horror-storytelling and much more.
You can also check out the more relaxed Spirits of Meath festival in Meath, which features pumpkin carving contests. With Derry reportedly having the best celebrations in the world, this could be a good starting point for your Halloween celebrations.
2. Edinburgh, Scotland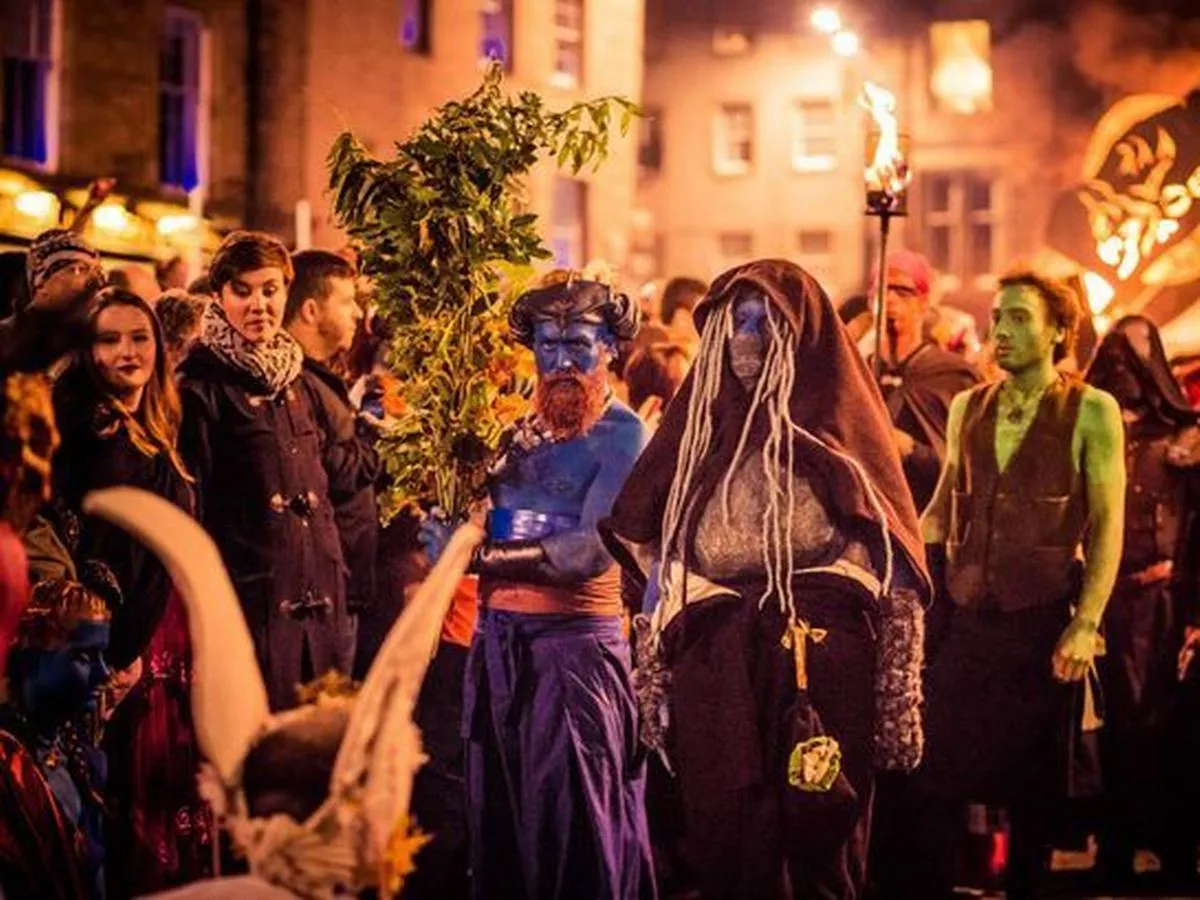 Celebrate Halloween, Much like Ireland, Scotland has Celtic roots and also has many traditions related to Samhain. Even after the advent of Christianity, many of these customs remained. These include "guising," where children go from door to door carrying lanterns made out of turnips in costumes for sweets or coins, as well as apple dunking, where you must retrieve an apple from a bucket of water using only your mouth.
Halloween is such an integral part of Scottish culture that it has become the subject of many poems, most famously 'Halloween' by Robert Burns. According to him, Halloween is "thought to be a night when witches, devils, and other mischief-making beings are all abroad on their baneful midnight errands". If you plan to visit Scotland this Halloween, make sure to check out Edinburgh's Royal Mile with its creepy vaults, underground passages, and unsolved mysteries.
3. London, England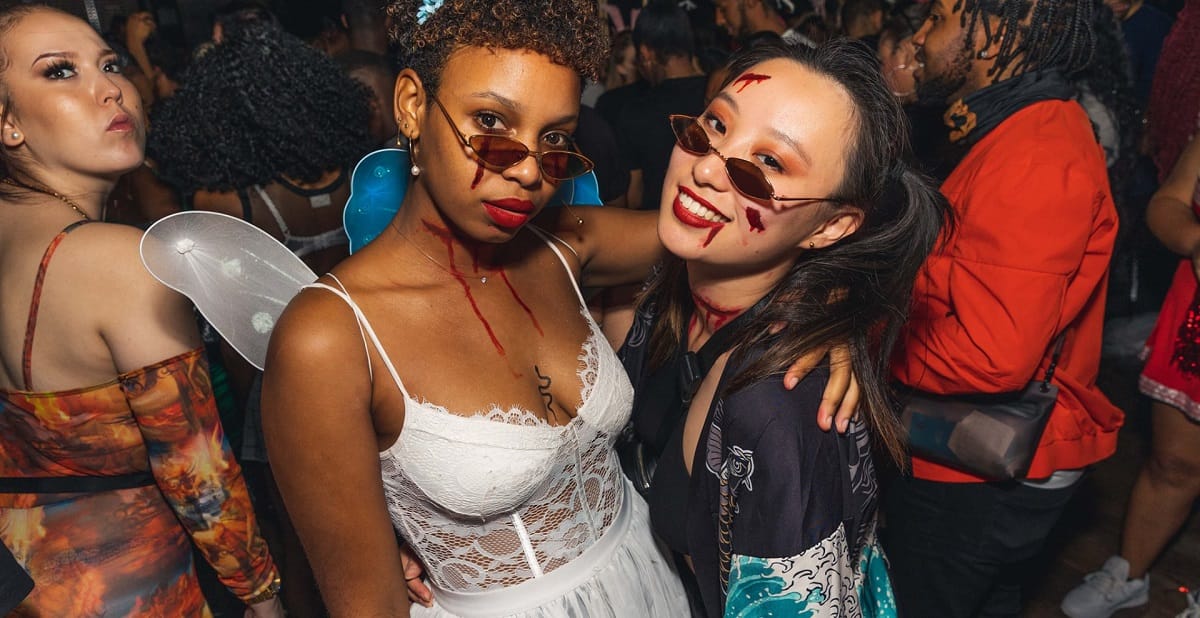 Celebrate Halloween, While England is full of spooky castles and haunted locations, London is the place to celebrate Halloween. With its many dark dungeons, ancient buildings, and ghostly attractions, London puts on tons of festivities across the city for the occasion.
One of the most popular are the London Dungeons, which are full of frights, and the Jack the Ripper Walk following the Victorian serial killer's old haunts across East London. There are also numerous parties and events that take place, such as the horse-drawn rides in Richmond Park, the Camden Halloween Carnival, and much more. Because of the huge lineup of creepy and ghostly attractions, it is one of the best place to go for Halloween.
4. Transylvania, Romania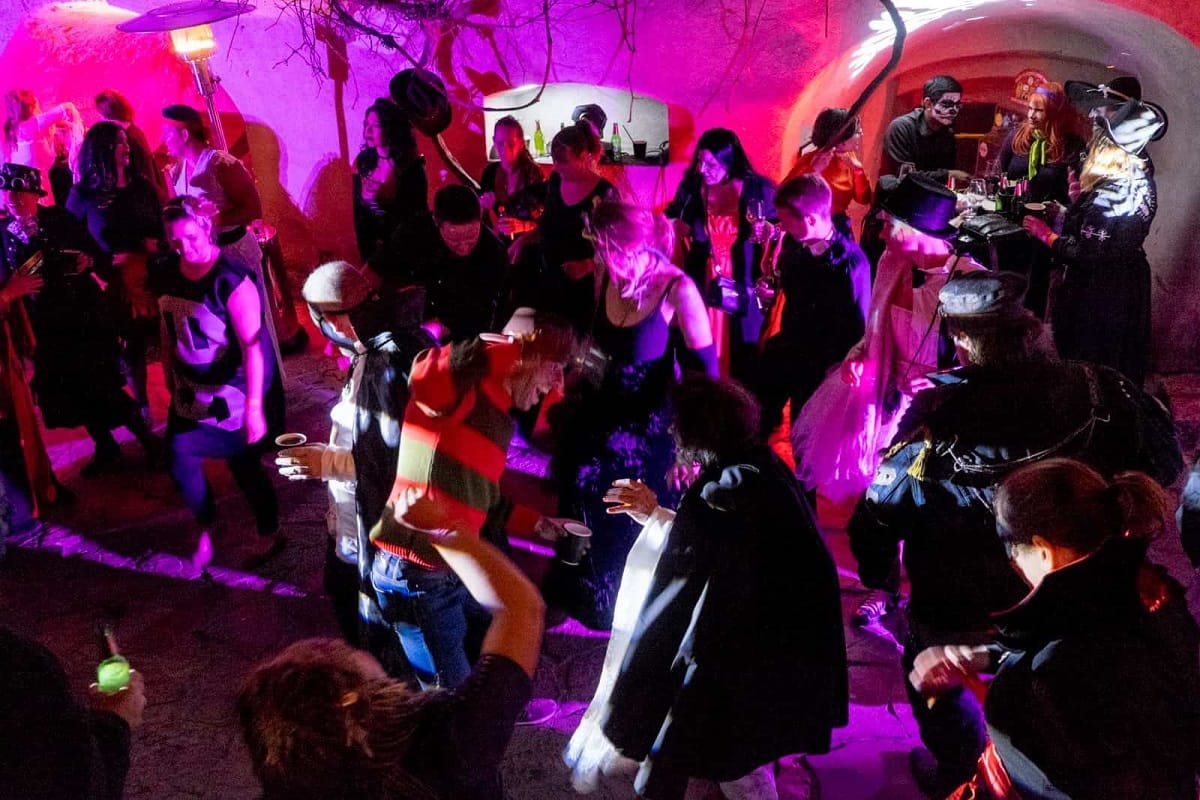 Celebrate Halloween, Where better to celebrate Halloween than the home of the world's most famous vampire, Count Dracula? If you're looking for a truly spooky Halloween, join the hordes of tourists who flock to Transylvania to celebrate Halloween in the shadow of Bran Castle (the real Dracula's Castle).
The dense forest setting on the high mountains of Transylvania set the right mood for Halloween naturally. Besides this, the beautiful region of Romania also offers various other spooky castles, ruins and numerous events in the capital, Bucharest. Romanians also celebrate the "Day of the Dead " on 1 November, and the Feast of St. Andrew on 30 November which has many customs similar to the traditional All Hollow's Eve.
5. Venice & Carinaldo, Italy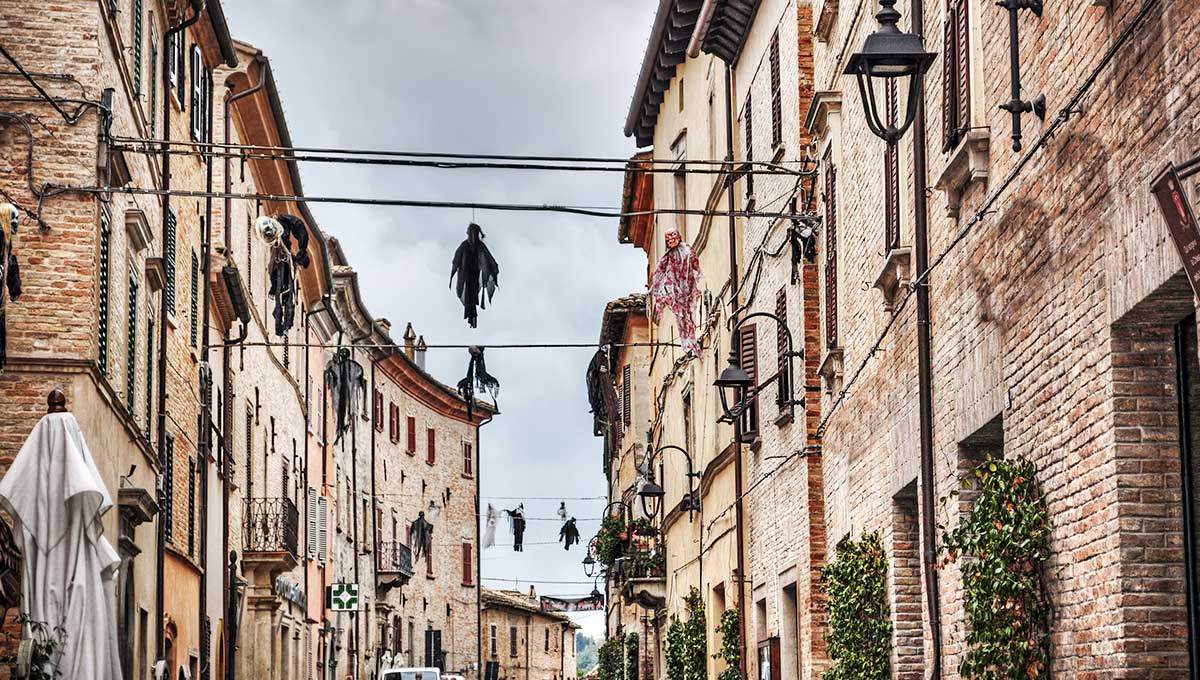 Celebrate Halloween, In Italy, All Saints' Day (and the following All Souls' Day) are a pretty big deal. These are the two most important days in Venice. While celebrations vary from region to region, one of the most popular is in Venice. Though it may seem like an unusual Halloween destination, its inhabitants celebrate the holiday by dressing up in costumes and visiting the many haunted islands around it.
There are also often a number of spectacular masquerade balls in honor of the occasion. 'Fave dei Morti' , a traditional cookie that is offered to the dead, is one of the favorite preparations in Venice. You can also visit Corinaldo, which calls itself the Italian Capital of Halloween. This town is full of spooky attractions and holds a fire festival each year on the evening of October 31.
6. Prague, Czech Republic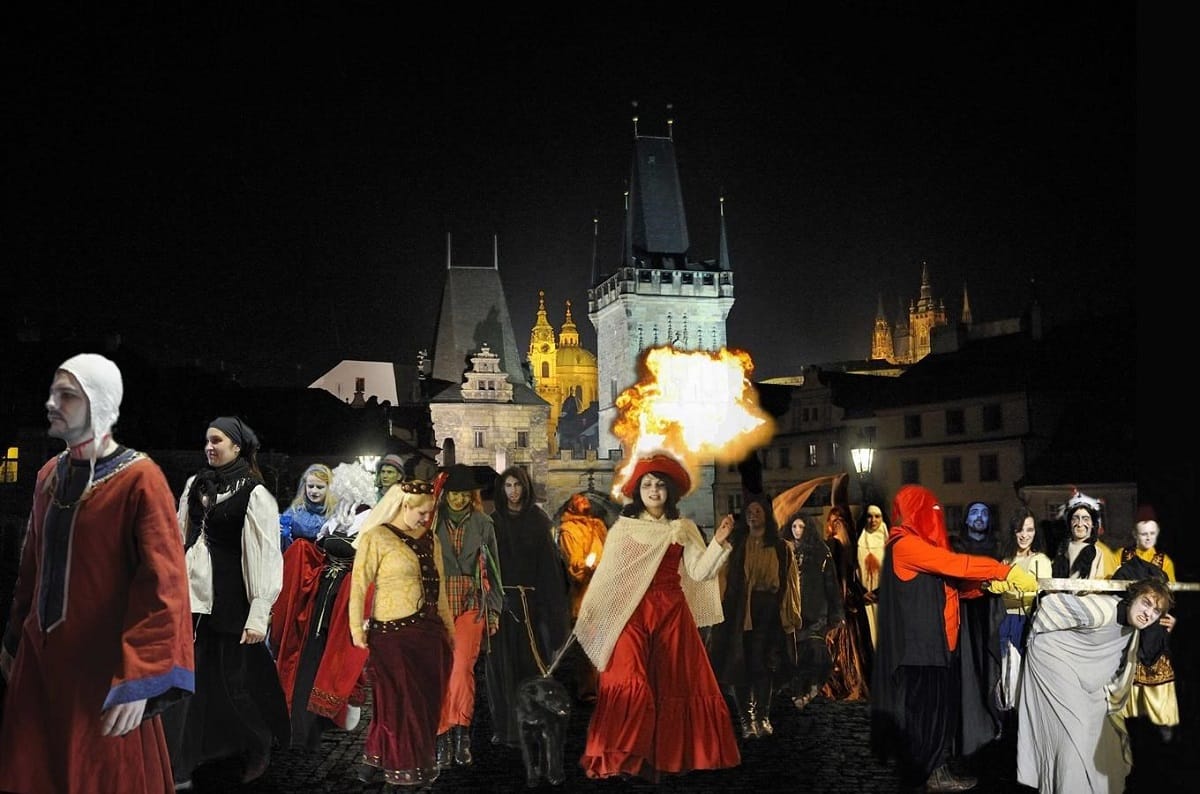 Celebrate Halloween, Prague is one of the most spectacular Gothic cities in Europe. Its stunning medieval architecture and winding lanes also give it a mysterious and slightly macabre allure. The town is filled with ghoulish local legends, haunted cemeteries, and even a Torture Museum, for fans of the scarier aspects of Halloween. The winding lanes and the mysterious allure makes for a perfect set up for Halloween celebrations.
Though the Czech Republic doesn't traditionally celebrate Halloween in a big way, you can always find exciting ways to celebrate Halloween in Prague. From events to flamboyant parades, carnivals to fests, all Halloween celebration ideas are slowly making Prague one of the best cities for Halloween.
7. Brussels & Ostend, Belgium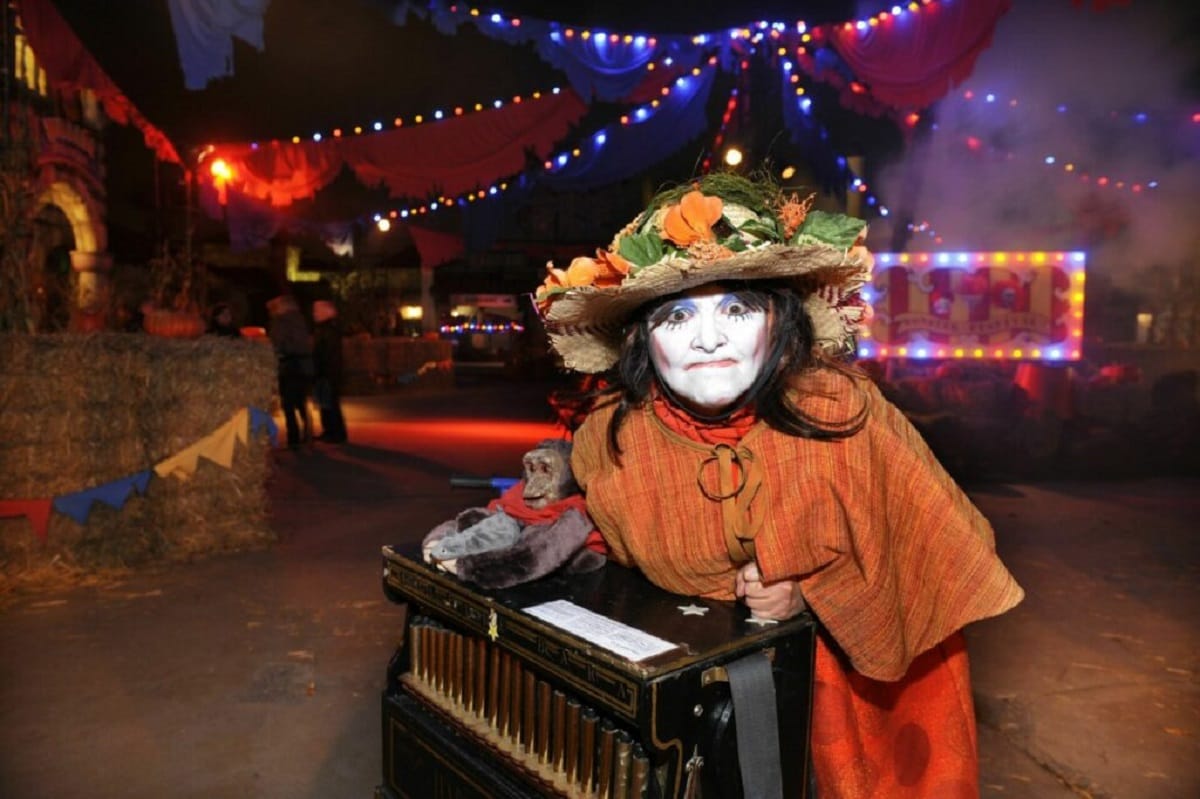 Celebrate Halloween, Every year, the city of Brussels comes to life with its spooky decorations, Halloween parties, themed restaurants and frightening activities. All these activities start weeks before Halloween day. With so many spectacular events, Halloween has fast become a popular event across Belgium. While most towns hold festivals complete with spooky decor and costume parties, Brussels takes it to the next level.
A city swimming pool is colored red, transforming it into a "bloodbath," and costumed children can swim about in the water. There are also various ghost tours and parties. Another popular destination is Ostend, which hosts various ghoulish events, creepy costume parades, and much more, earning it the nickname "Belgium's Halloween city".
8. Amsterdam, Netherlands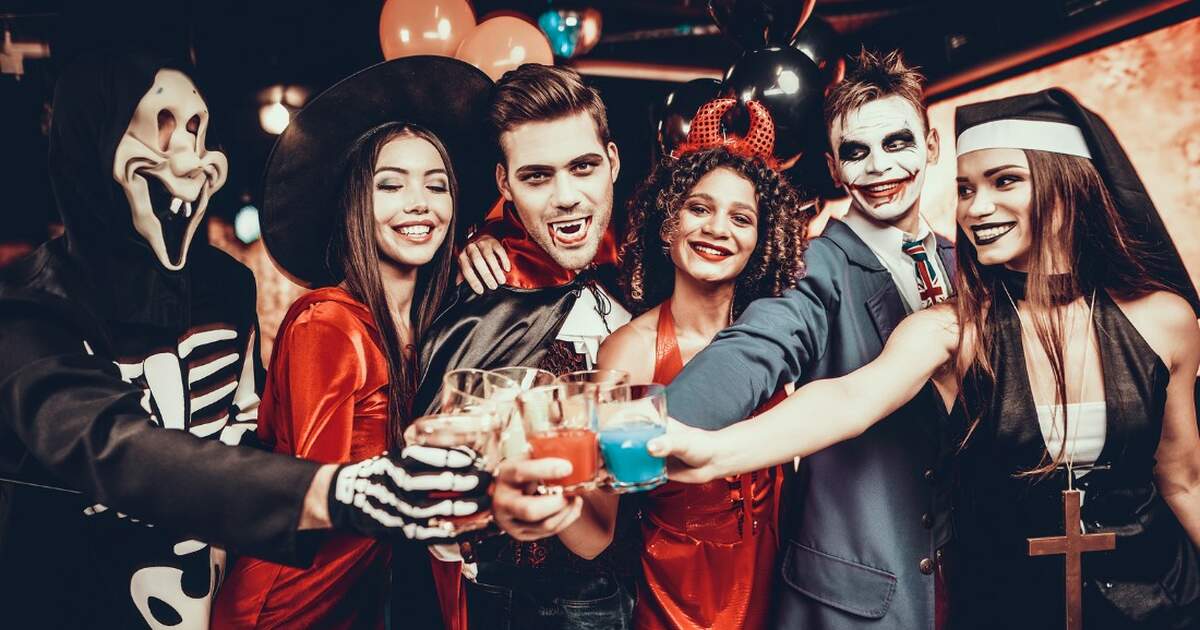 Celebrate Halloween, Whether it's a night of family-friendly fun or something more adult (such as the fetish extravaganza at Obscene Halloween), Amsterdam has something for everyone on Halloween. Amsterdam turns into a party area during Halloween with parties of all sizes happening all over the city. The city hosts some of the most creative costume parties as well as themed events in cafes, restaurants, clubs, and even museums.
Visitors can also participate in ghost tours, music concerts, or all-night marathons of scary movies. If you can, stop at the legendary Monster Ball, or the Amsterdam Halloween Festival. Apart from celebrating Halloween at the end of October, they have their own version of Halloween, which is Sint Maarten that happens on the 11th of November.
9. Oaxaca, Mexico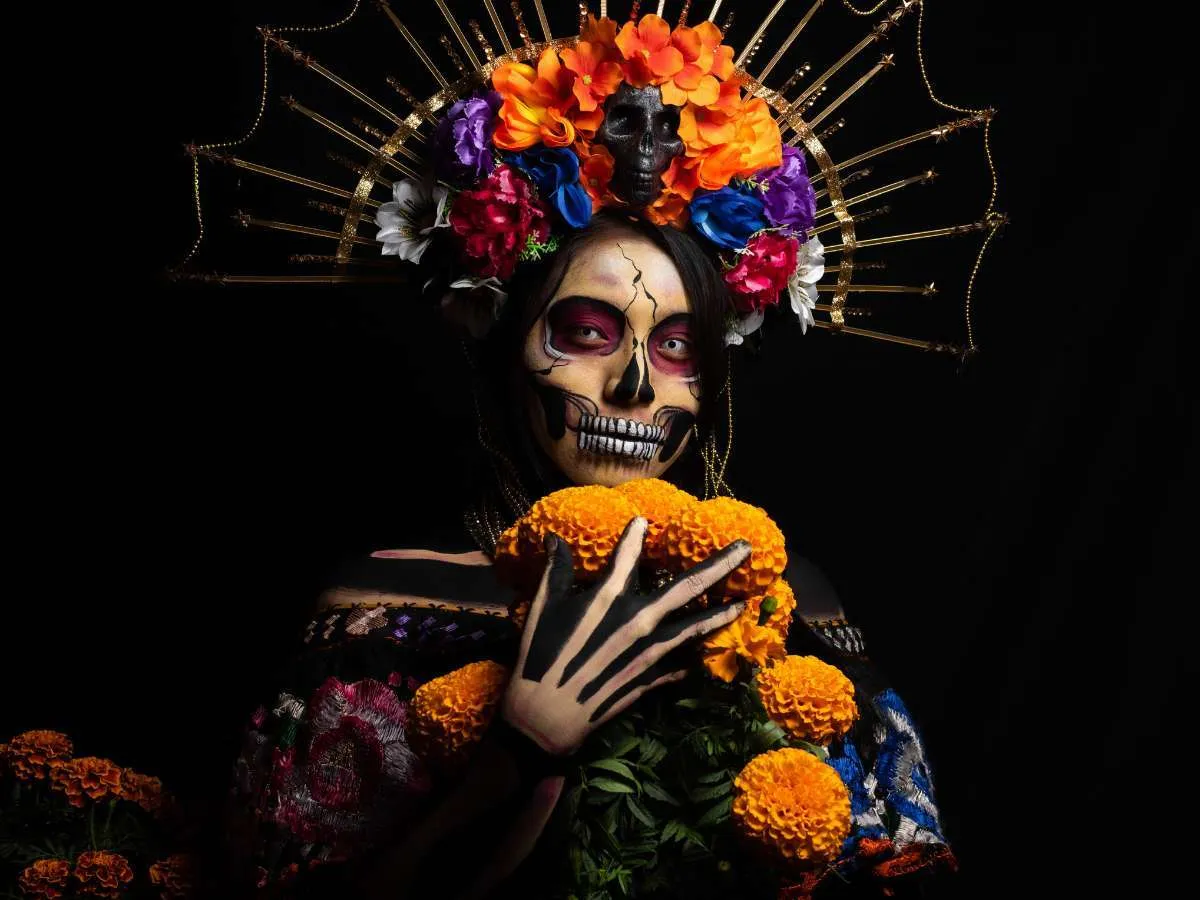 Celebrate Halloween, In Mexico they celebrate Dia de los Meurtos, or the Day of the Dead, 2 November. It is believed that on this day, the spirits return to be together with their families. It is on this day that the border between the natural and spirit worlds dissolves by paying their respects to their loved ones and welcoming back the spirits.
Remember that this is not a Halloween celebration but the celebration of life and death. Some of the best places to experience the celebrations in Mexico are in Oaxaca. The festivities take place over three days (starting on 31 October) that include a series of elaborate rituals, as well as dressing up in magnificent costumes, night-time carnival-like processions, street stalls, acandle-light vigils and delicious food.
10. New Orleans, Louisiana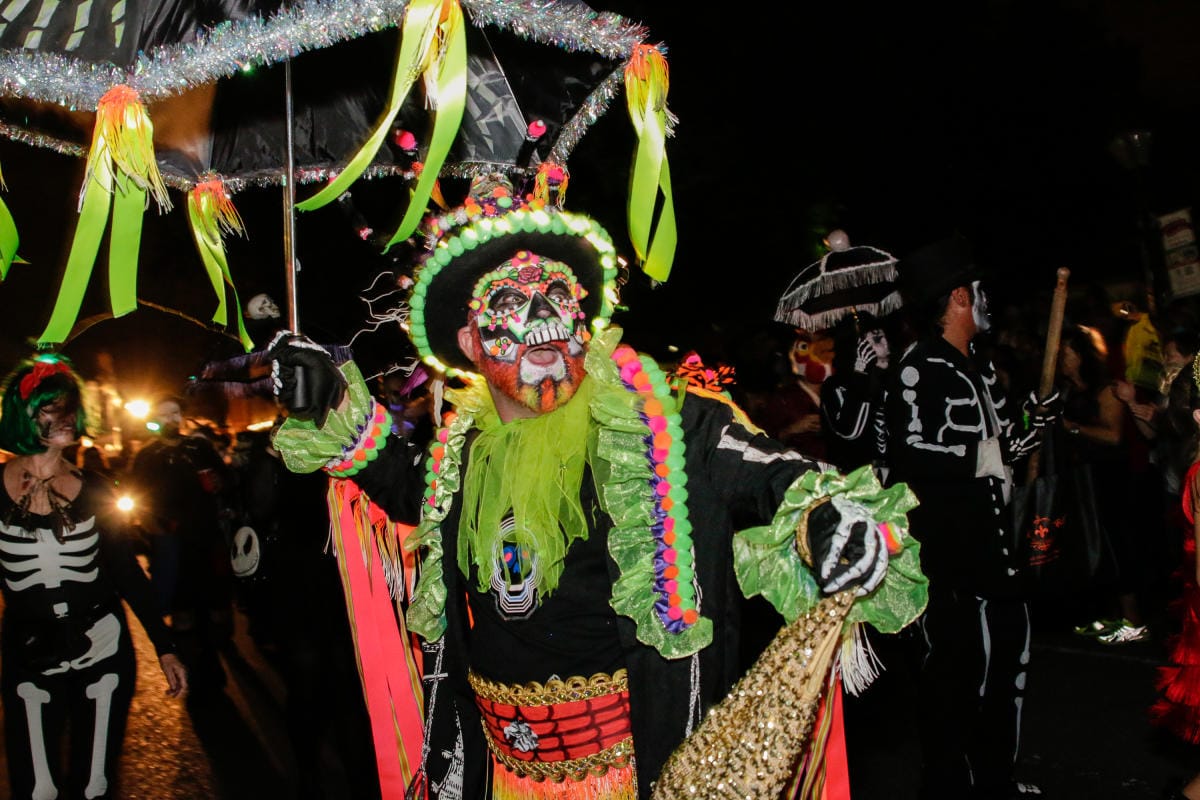 Celebrate Halloween, Considered one of the most haunted cities in America, New Orleans is full of spooky locations. With the city's deep connection to the occult and penchant eccentric costumes make it the perfect Halloween destination. Its happening nightlife with various events and parties to enjoy across the season makes it a fabulous spot for Halloween celebrations.
Spending Halloween in New Orleans is a great idea not just because of its rich culture and arts scene but also because it is one of the most adorable cities in the nation. From Halloween parades to zombie runs, from street parties to taking ghost tours of the historic French Quarter, New Orleans promises to be a unique experience during Halloween time.
Also Read:
The 6 Amazing African Tribal Traditions
The 18 Amazing Historic Events That Happened In October
The Top 12 Best Beaches In Australia
The Top 10 Sex Free Countries In The World+Photos
13 Interesting Facts About Japan That Will Surprise you+Photos
11 Amazing Facts About Mount Rushmore
World Wonder: Facts About Taj Mahal