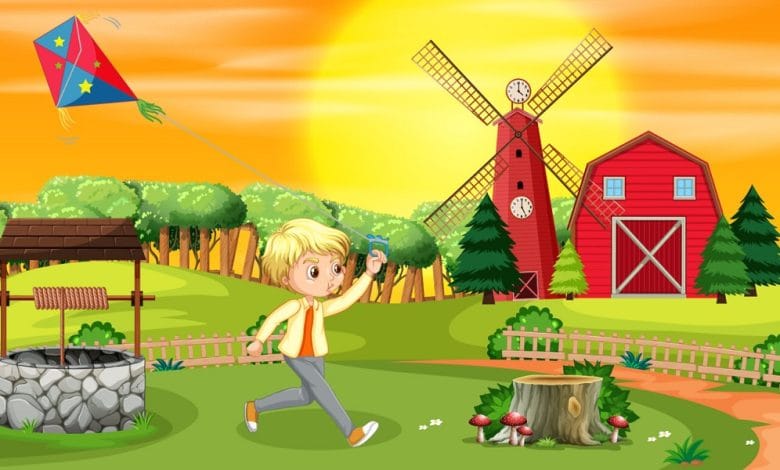 Visual Riddle: Solving a visual puzzle is another way to test your IQ. Its objective is to stimulate your observation skills and your acuity. The visual puzzle is based on images in which you have to find errors within a short period of time.
Visual Riddle: The visual Brain Test in detail
Visual Riddle, The image represented in this visual puzzle highlights a child playing with a kite, in the background, a path leading to a village.
At first glance, there is nothing abnormal about this image, but there are 2 errors that must be found, in less than 15 seconds.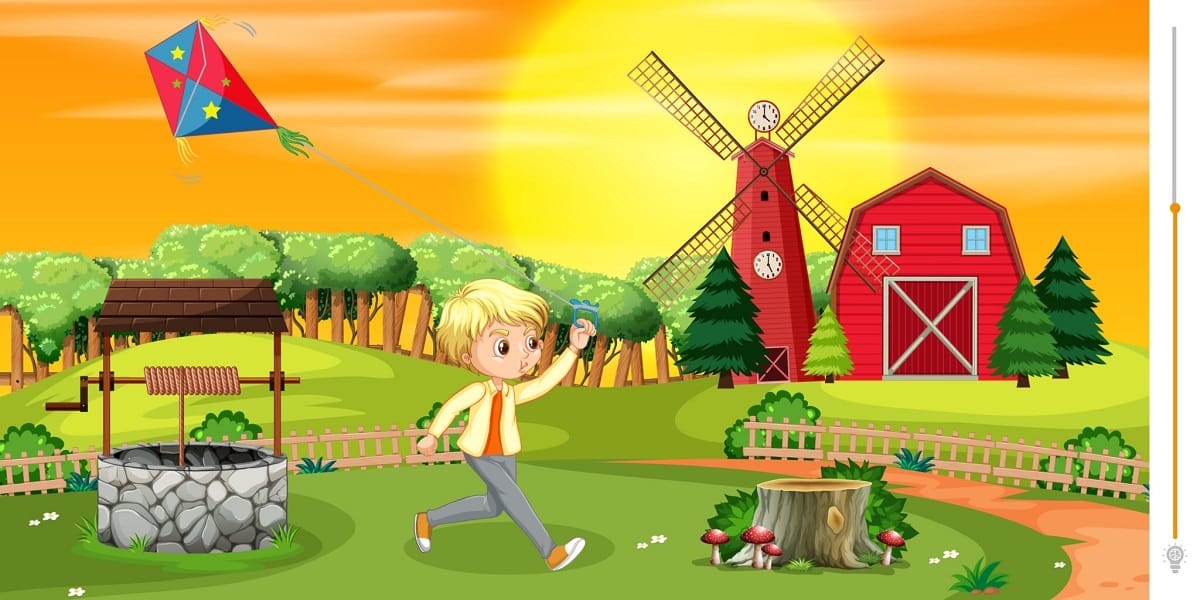 Image Source: Radiotips
Visual Riddle, Use your observation and analysis skills. You will thus be able to improve your skills in solving such problems and sharpen your critical thinking.
In addition to being a hobby, visual puzzles challenge the brain's perception and the speed of sight.
Visual Riddle, It helps test insight, patience and measure mental alertness. However, everyone has their own rhythm. Some can find anomalies immediately and others take time to do so.
What are the 2 errors?
Visual Riddle, Did you find the 2 errors? If so, congratulations. Not everyone succeeds the first time. If not, here are the answers.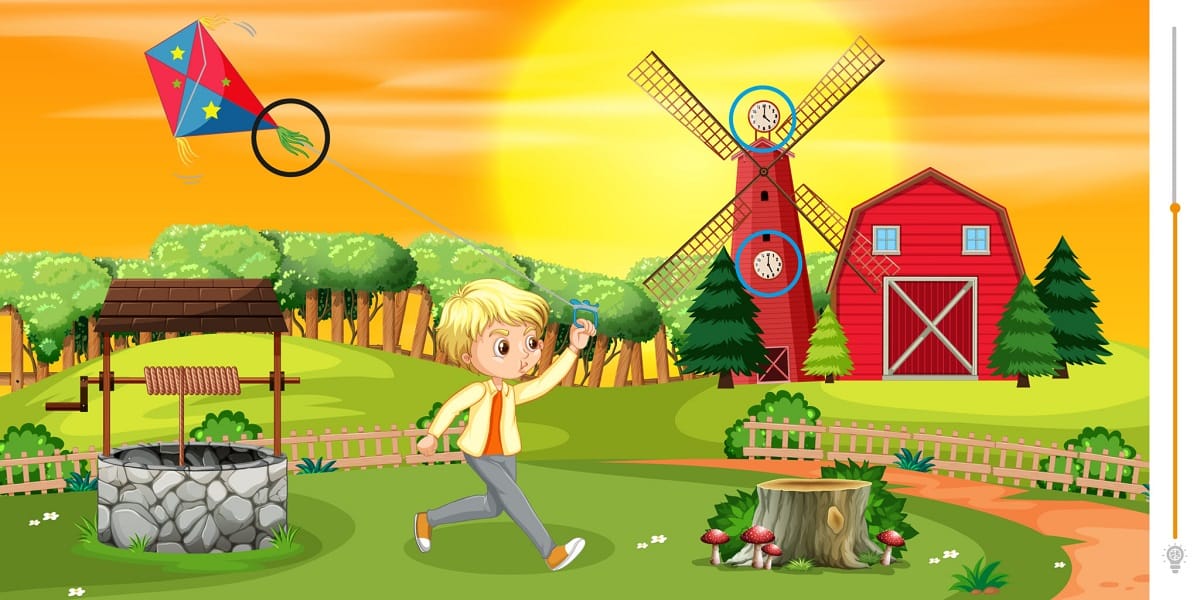 The line of the kite is fixed on its tail although it must be in the center to fly correctly. As for the clocks in the tower, they display different times.
Visual Riddle, Don't hesitate to share this visual puzzle if you liked the game. Challenge your loved ones to see who can be the fastest.
You can always view and study more brain teaser, intellectual games, puzzles and personality tests in the entertainment section of Chashmak Website.  Share them with your friends if you like. Especially those who are interested knowing themselves better and having fun. Follow us on Instagram and Facebook and share your comments and suggestions.
Alzheimer, brain activity and mental games
Researchers have found that part of the brain disorders and the development of diseases such as forgetfulness and Alzheimer's are related to the decrease in brain activity. Therefore, to prevent or prevent the development of these diseases, the mobility of the brain should be increased.
Mathematical questions similar to Gazer's mathematical intelligence question can increase brain function. The correct solution of this question requires concentration and precision. In fact, the only answer to these questions is this point. Accordingly, questions like this are very useful for brain health in addition to creating entertainment.
Also Read:
Interesting Picture Puzzle: Who Is Not A Hair Stylist In This Picture Puzzle?
Visually Challenged: 60 Seconds To Find 12 Differences In This Image Of The Campsite!
Visual IQ test Game: Put Your Sense Of Observation To The Test. Find The Tomato In Less Than 20 Seconds!
Visual IQ Test Game: Distinguish The Pencil In This Image!
Vision Challenge Test: Develop Your Visual Acuity With The Following Observation Test
Visual Brain Test: Can You Find The Hidden Ball In Just 10 Seconds?