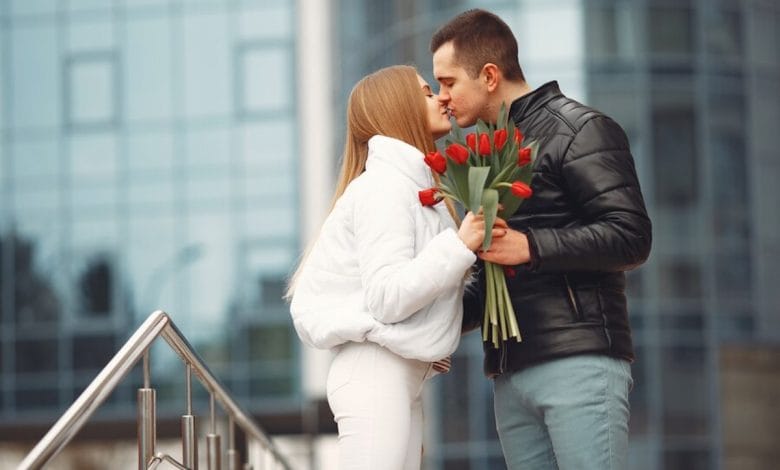 How Career Affects Marriage: Prioritizing your relationship is hard enough on its own, especially with adding family obligations, school situations, or caregiving responsibilities. When you throw two careers in the mix, you could be well on your way to a crumbling relationship. Do you even know how career can affect your marriage?
Research shows that married individuals work more than their single counterparts, with men clocking 3.9 more hours per week and women 1.7 more hours.
We already know that it's tough to keep up with a relationship while balancing your career. Early mornings, late nights, overtime, and an "always-on" mentality can cause your relationship to quickly shut off.
Also Read: How To Win A Mans Heart + 9 Effective Tips On How To Win A Man's Heart
How can a career consume your marriage?
The world is all about winning these days, and maintaining a good career with a peaceful relationship is as crucial as possible. However, it can be balanced with the right approach.
You don't realize how your career consumes most of your life and starts affecting your relationships.
How Career Affects Marriage, You might feel that you don't have time to talk, face more conflicts, constantly have a difference of opinion, and heated arguments may increase all of this, and, of course, bringing the office to home is already happening.
How Career Affects Marriage, No matter how much we try to identify the red flags unless it starts impacting your marriage, however, it's always possible to make changes. Below are some tips that will help you identify the issues and be the answer to the question, how career affects your marriage?
Here is a video that will help you in making better career decisions:
How to prioritize your relationship again?
These tips will help you prioritize your relationship again when the only thing on your mind is your next paycheck.
1. Establish a clear work-life boundary
How Career Affects Marriage, Once 5 pm hits and you walk in the front door, work turns off. Whether you have an empty email
inbox or a to-do list a mile long, your spouse should be the first one to get your attention.
Having that clear boundary will make communication a lot easier.
Your spouse won't have to wonder if they get your attention because it's already being shown that they will.
This should be a non-negotiable boundary in your marriage and one that simply becomes a habit over time. Small steps can allow you and your spouse to prioritize each other over the intense demands of a 9-5. These include:
A hug & kiss as soon as your spouse walks in the door
Turning off notifications on all devices (phone, email, work computer)
Banning any work-related conversation during set times (weekends, after hours)
It is important to develop your own boundaries that work best for you and your spouse (and not waver on them). Consistency will create habits that will ultimately renew your relationship over the demands of your career.
2. Shift your mindset
How Career Affects Marriage, Sometimes, the main barrier between a struggling relationship and a prioritized one is a mindset shift. Don't believe it? Watch how small changes in perspective, mindset, mood, or thoughts can make a big difference in your relationship.
Instead of always thinking your relationship is "you vs. me," partners in thriving relationships understand that their own career success and their spouse's success are equally important. Both spouses contribute equally to the overall goal – a healthy, prioritized marriage.
Undoubtedly, your career affects your life, but you don't have to let it rule your relationship. Dual-career couples with healthy relationships quickly noticed benefits once they shifted their mindset. These benefits included:
Intertwined professional identities
Deep and regular conversation
Increased communication
Inspiration from seeing their spouse succeed
When you're dragged down with a project or deadlines loom, it can be easy to put the blame on your partner. Instead of thinking it's you against your spouse, change your mindset.
How Career Affects Marriage, Take a deep breath, and commit to conquering your career and relationship together. That quick shift will result in a healthier relationship that is a priority for both of you.
3. Emphasize quality time
Quality time is important in a marriage, whether it's your love language or not (more on that in the next section!). You may not realize that your career can affect your marriage.
Making time for your spouse is just one way to show them they are important. By prioritizing your spouse, you are taking the necessary steps to make your relationship a priority again. Careers take up a lot of our time – over 2,000 hours per year. If you're an overachiever and like overtime, double that amount.
Think about all of the hours that could be spent with your spouse instead. Chatting over dinner, watching a movie, spending quality time together – no phones allowed.
Your work still gets done, and you still reach success in your career, but your relationship with your spouse is so much stronger because of your decision to spend quality time together.
4. Show appreciation
Sometimes, it's the little things that go a long way. Whether it's:
Picking up their favorite candy at the gas station
Filling up their gas tank
Washing the dishes because you know they hate it
Each seemingly small act of appreciation will add up with your spouse. When both spouses work toward consistently showing appreciation to the other, the relationship thrives. If words of affirmation are more their speed, a simple "thank you," "I love you," or "I appreciate you" can work wonders.
How Career Affects Marriage, Knowing your spouse's love language® is critical in understanding how they give and receive love. That knowledge will help you better show appreciation for them and help you both
prioritize your relationship again.
5. Communicate consistently
Communication is an important aspect of any relationship, but consistent communication can revitalize a relationship that was put on the back burner. Often, relationship satisfaction can be observed through the couple's current communication skills.
If you aren't communicating well or enough, it's time to prioritize that so you can prioritize your relationship.
Several benefits happen when a couple chooses to prioritize communication for the sake of their marriage. These can include:
More intimacy
Reduced levels of conflict
Feel closer to each other
Freely share thoughts and feelings
How Career Affects Marriage, Communication in a relationship needs to happen consistently, but it also needs to be honest, open, and transparent. Marriage is not a place for deception, lies, manipulation, or confusion.
Instead, there should be clear expectations and open communication that blocks assumptions. By prioritizing consistent and genuine conversation with your spouse, you have the opportunity to revitalize your relationship.
6. Focus on your relationship first
Your career is important, but your spouse is who you come home to every day. The 9-5 grind will always be there, but your spouse needs to know that your marriage matters. If you do not prioritize your spouse, your career can affect your marriage.
By establishing a clear boundary, shifting your mindset, emphasizing quality time, showing appreciation, and communicating consistently, you can prioritize your relationship when it feels consumed by your career.
7. Have tech-free time 
As much as you believe that your laptops and phones have made life easier for you, it is a no-brainer that around our loved ones, these devices can be a reason for conflict. Avoiding a laptop or phone when spending time with your partner is better.
Receiving messages or emails while you try to spend some quality time with your partner can ruin the mood. If not, the constant notifications from different social media accounts can divide the attention.
This will not be convenient for your partner, and they will not appreciate it at all. So it will better to put away your work device and phone when you spend alone time with your partner to make the most of it.
How Career Affects Marriage, Be mentally present with them and let them know that they have your undivided attention so they don't feel disconnected.
8. Understand the value of quality communication 
When we are so occupied and swamped with work, we do not realize that we communicate only to inform, and slowly, the attention your partner demands starts to deplete.
How Career Affects Marriage, It is very important to make sure when you communicate with your partner, you are completely aware of what they say and mean. Be mindfully present and understand the value of communication in your relationship.
Takeaway
A prioritized relationship can actually help you grow in your career since you have a fully supportive life partner by your side.
As you navigate your dreams and goals, you want your spouse to be your best support system and not your biggest burden.
With both spouses prioritizing the relationship, your career doesn't have a chance of consuming your marriage anymore.
Also Read: Romance In A Relationship: The Role Of Romance In A Relationship And Its Importance