Magazine
Taylor Swift Concert: What Taylor Swift Wear In Concert Eras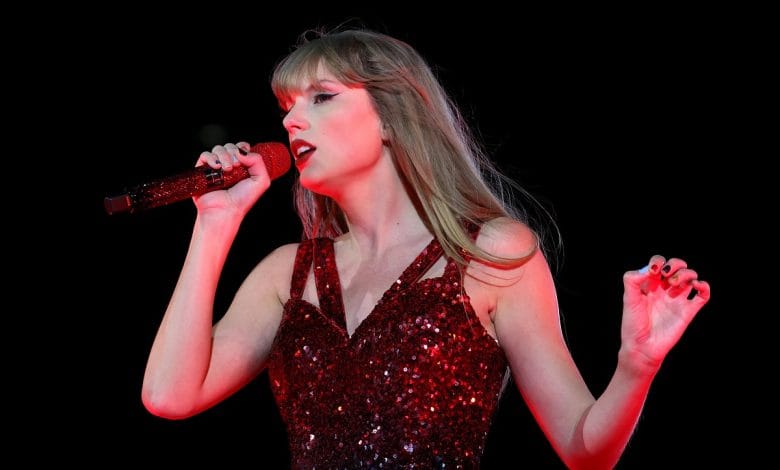 Taylor Swift Concert: Are you a big Taylor Swift fan? Then we've got the perfect plan for you! Join us as we explore what to wear to her upcoming Eras concert. With ten studio albums stretching across multiple music styles and evolving looks, each era of Taylor Swift offers distinct fashion inspirations and possibilities for what to wear on the night of the show. In this blog post, we'll cover the best Taylor Swift concert outfit ideas and advice that are necessary to help make your look stand out from the crowd!
Taylor Swift Concert Outfit Ideas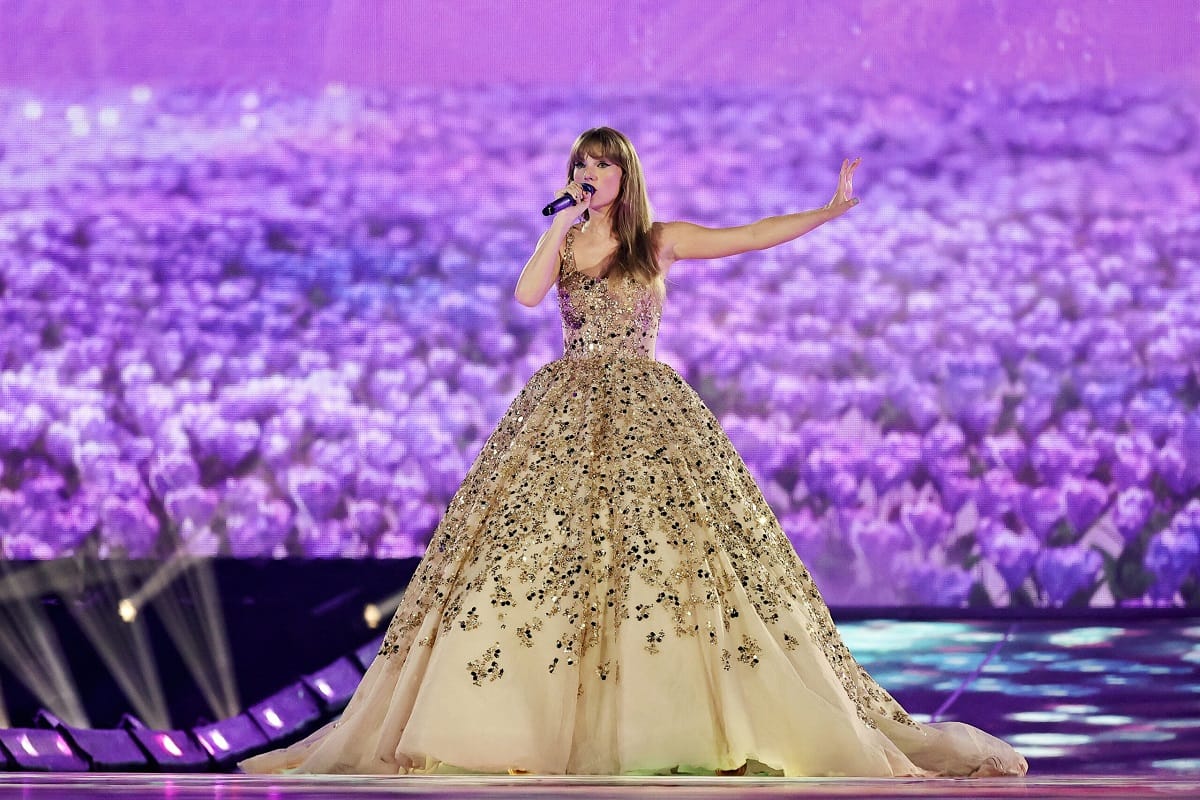 Taylor Swift Concert, Taylor Swift officially entered the music scene in 2006 with her debut studio album, Taylor Swift. This era was all about the singer's flowing golden locks and equally floaty dresses. Sporting hyper-feminine silhouettes with Y2K finishes like handkerchief hems, bold patterns, and floral appliqués. To recreate this Taylor Swift concert outfit look, be sure to wear a midi dress that's vintage-inspired. Wear your hair out with wild curls and a pair of dangly earrings – don't forget to bring your guitar and cowboy boots.
2006 Taylor Swift Concert Outfit Ideas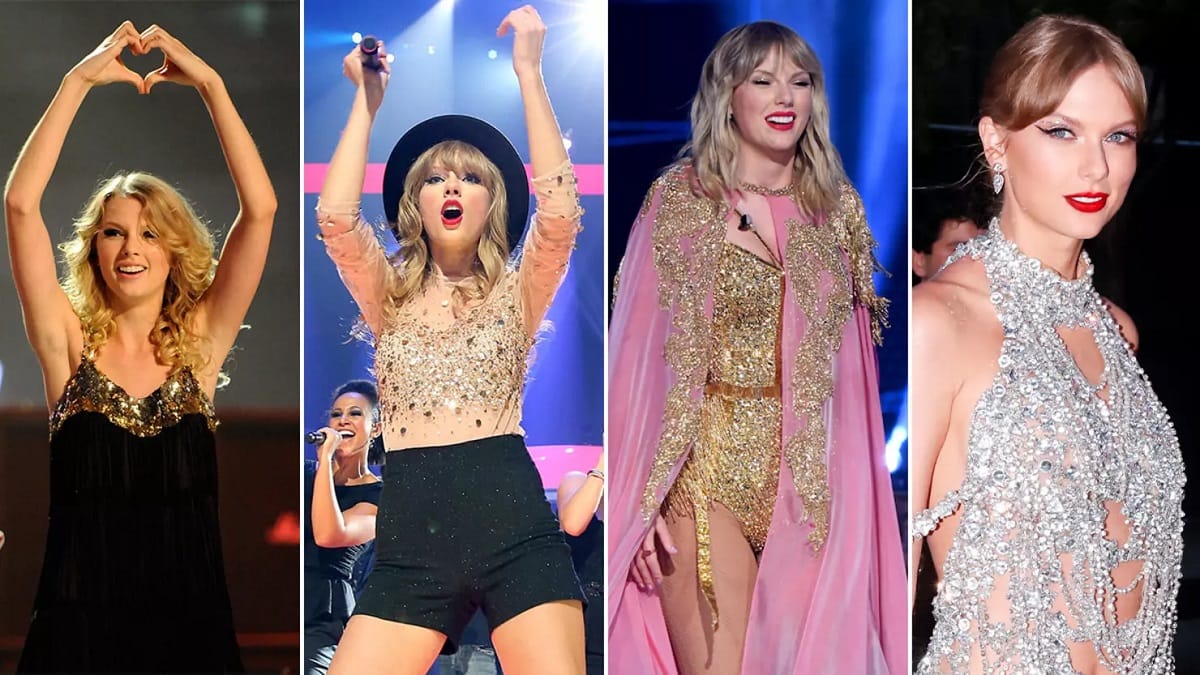 Taylor Swift Concert, Not too far from the 2006 extra, Taylor began experimenting with a blend of pop and country stars. Her on-stage ensembles usually consisted of sparkly fabrics and fringed textures, but she maintained her country roots with soft curls and cowboy boots. But her music videos were something entirely different. Think Love Story in a Renaissance-inspired gown, You Belong with Me in a Junior Jewels t-shirt, plaid pajamas, or a marching uniform. You could even take inspiration from the Taylor's Version of the album with a white or lilac peasant dress and flowing beach waves.
Fearless Taylor Swift Concert Outfit Ideas
Speak Now Era Outfits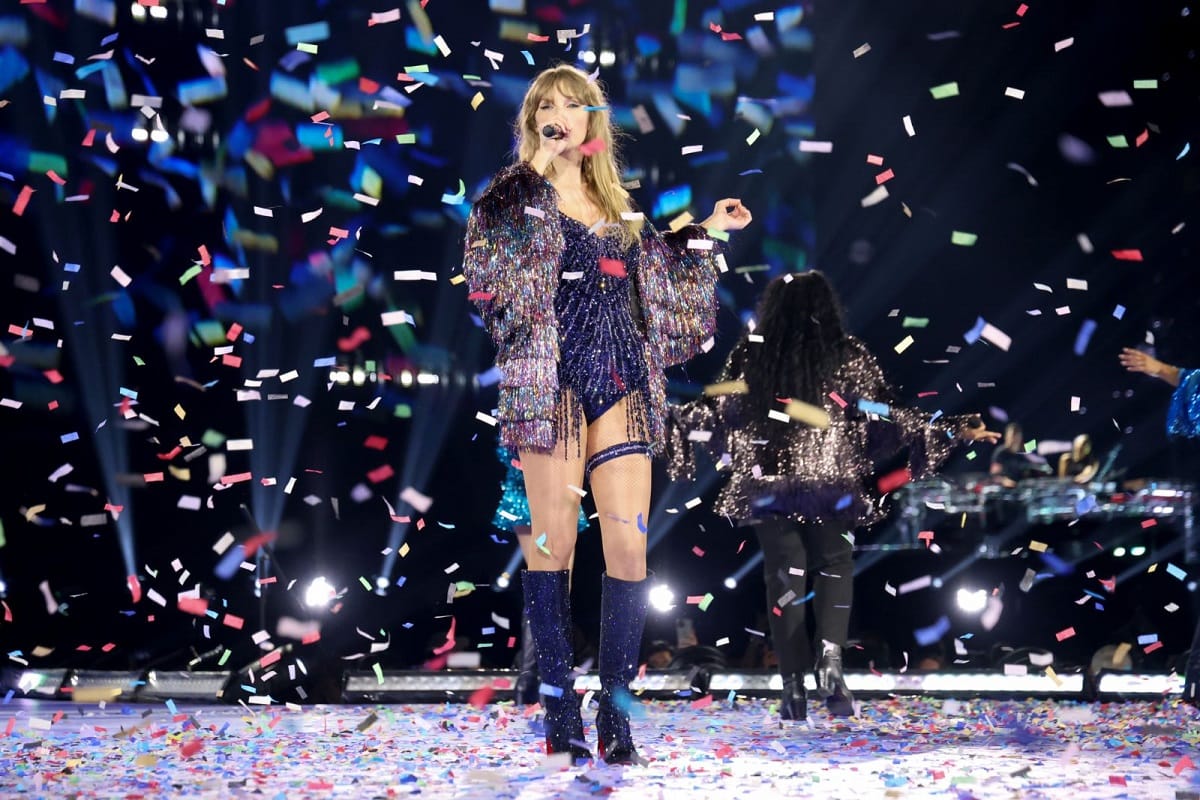 Taylor Swift Concert, While there is a bit of overlap between Taylor's first three albums, it's the Speak Now era that we see her truly finding her style. This era was all about purple, gold, and plenty of sparkle. She often wore dreamy gowns on stage throughout her tour, but perhaps her most iconic dress to recreate is the mini chiffon halter neck dress. Put a modern spin on it with an off-the-shoulder dress in a similar shade, or swap out the fabric for glitter fringe.
Speak Now Taylor Swift Concert Outfit Ideas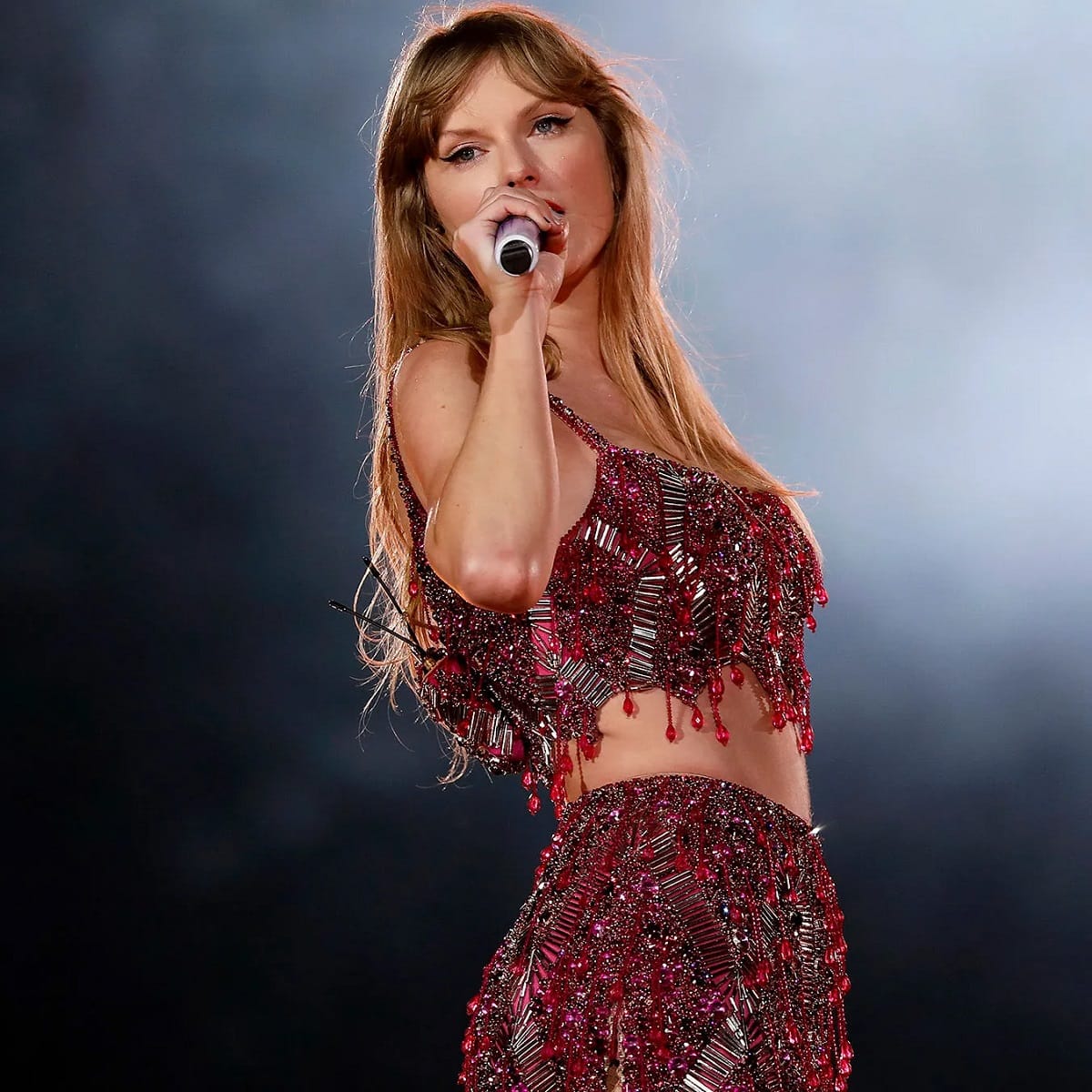 Taylor Swift Concert, Queen of reinvention, the Red era was all about a few key garments. A pair of black short shorts, a striped shirt, and bold red lip is all you need to emulate her look. This time in fashion was all about the hipster movement, and her style put the perfect pop spin on it. If you want to go all out for this Taylor Swift concert outfit, why not recreate her 22 music video look, complete with a 'Not a lot going on at the moment' T-shirt, black shorts, a bowler hat, and heart-shaped sunglasses? It's a simple outfit, but the impact is immeasurable.
1989 Era Outfits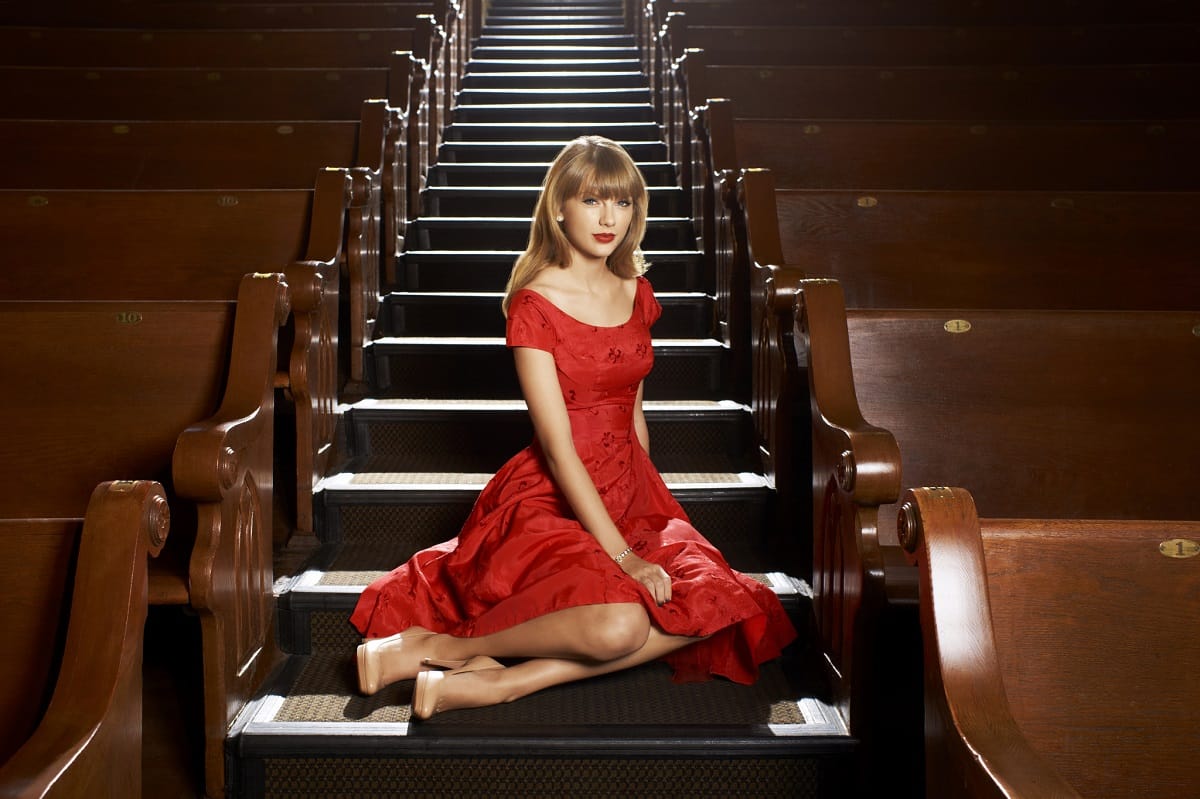 With a bold new haircut and an edgier persona, Taylor's 1989 era was all about two-piece sets, with high-waisted skater skirts, crop tops, button-downs, and bomber jackets. This era was all about showing off her famous pins while maintaining a classic touch. Still, in the hipster phase of the 2010s, she often wore a bowler hat and Wayfarer sunglasses. Play with colors like burgundy, emerald, royal blue, and red – and don't forget to add a pair of ankle booties, dark liner, and red lipstick.
1989 Taylor Swift Concert Outfit Ideas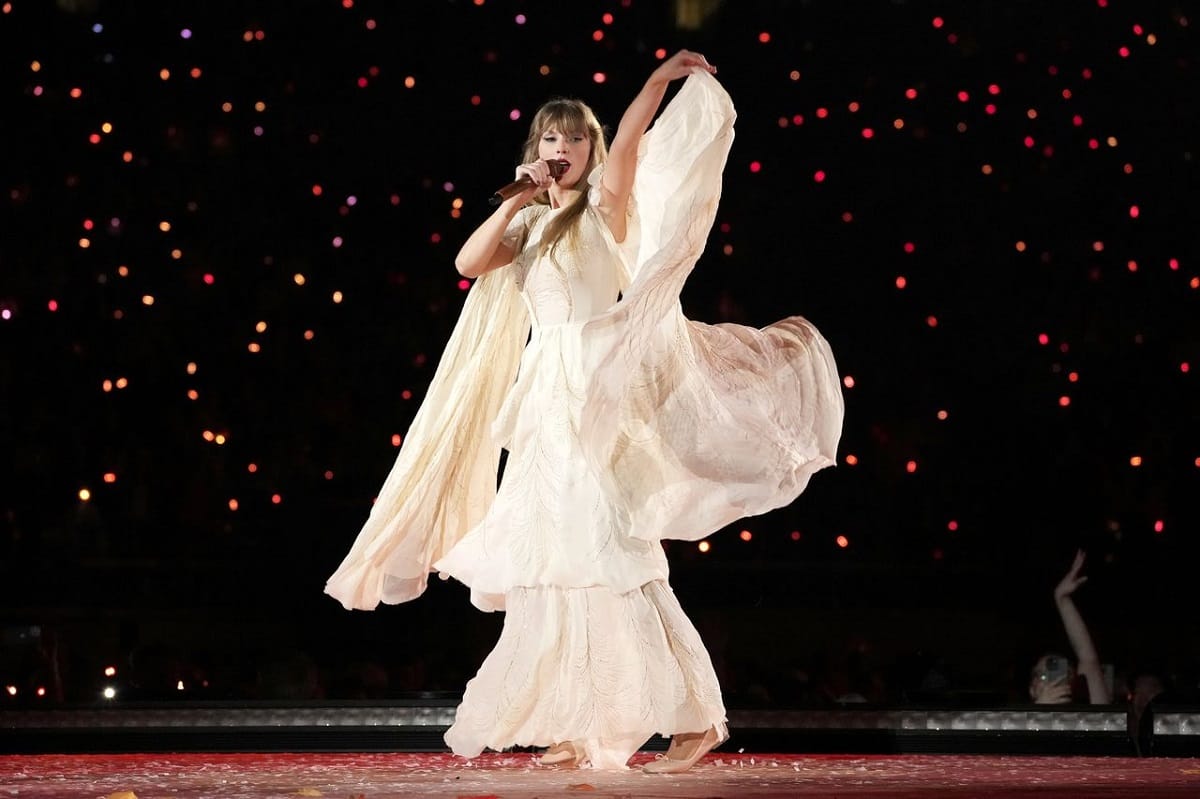 After a long break from the world, Taylor returned better than ever with the release of Reputation. The Look What You Made Me Do singer birthed an entirely new aesthetic, with a much darker edge to her formally colorful aesthetic. Her most famous pieces from this era are her black sequin bodysuits, complete with a hood and thigh-high boots. However, other iconic ensembles include her red playsuit with a flowing cape and the four cats in the background of the music video's robbery scene. If all else fails, find some snake jewelry and wear black, and you're set!
Reputation Taylor Swift Concert Outfit Ideas
Lover Era Outfits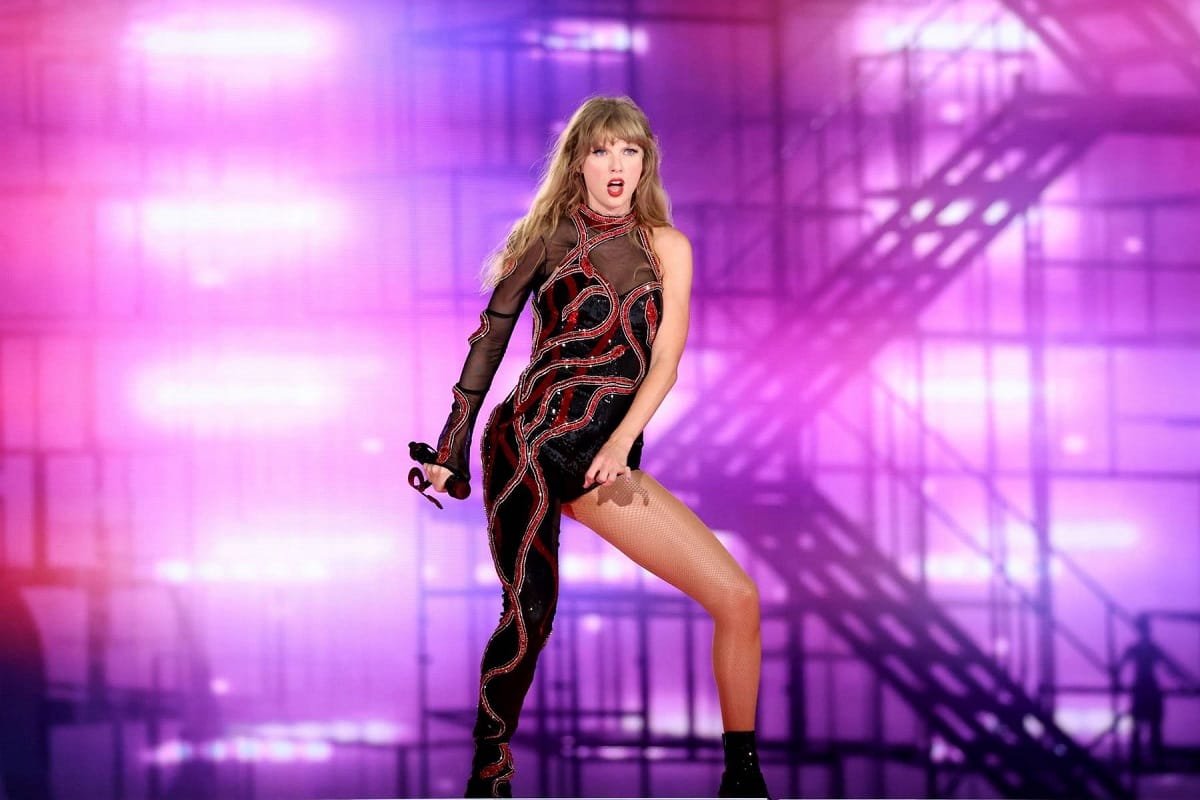 Taylor Swift Concert, If the Reputation era was all about black, the complete opposite is true for Lover. The most colorful of the bunch, this entire aesthetic is powered by pastels, rainbows, and glitter. Whether it's a multi-colored tulle mini dress, a sequin playsuit, or a hot pink fur jacket with white heart-shaped sunglasses, there are plenty of ways to put a Swiftie spin on your Taylor Swift concert outfit. For an extra touch, add some stars and makeup glitter around one eye and across your cheekbone – the light will hit it perfectly in photos.
Folklore Era Outfits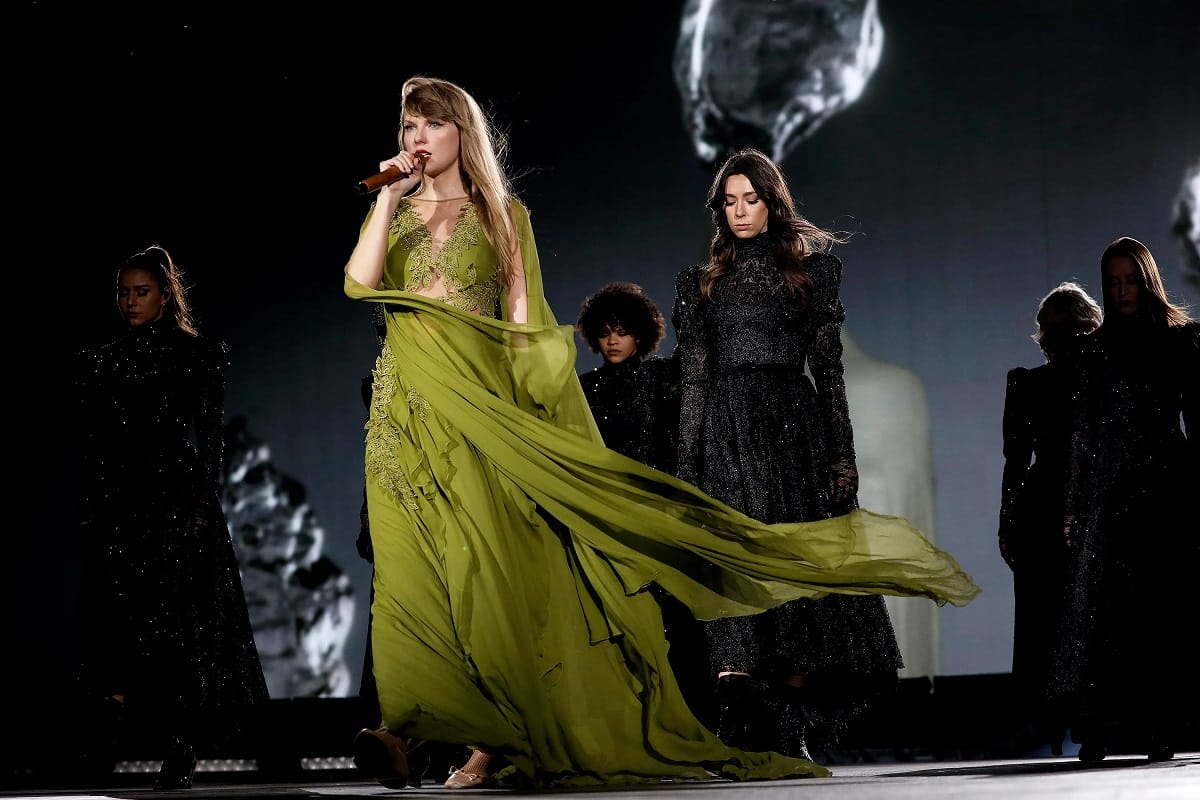 Stripped down and utterly natural, the Folklore era was a departure from the bubblegum pop we once knew. Wearing two side buns, chunky knit roll necks, and flowing maxi skirts, it was all about embracing what is around you. You can recreate Taylor Swift's concert outfits era by donning a gingham dress with an anorak, a tartan coat, and a pair of lace-up boots. This is a great choice if you want to pay homage to your favorite pop star without feeling overdressed or too over-the-top.
Evermore Era Outfits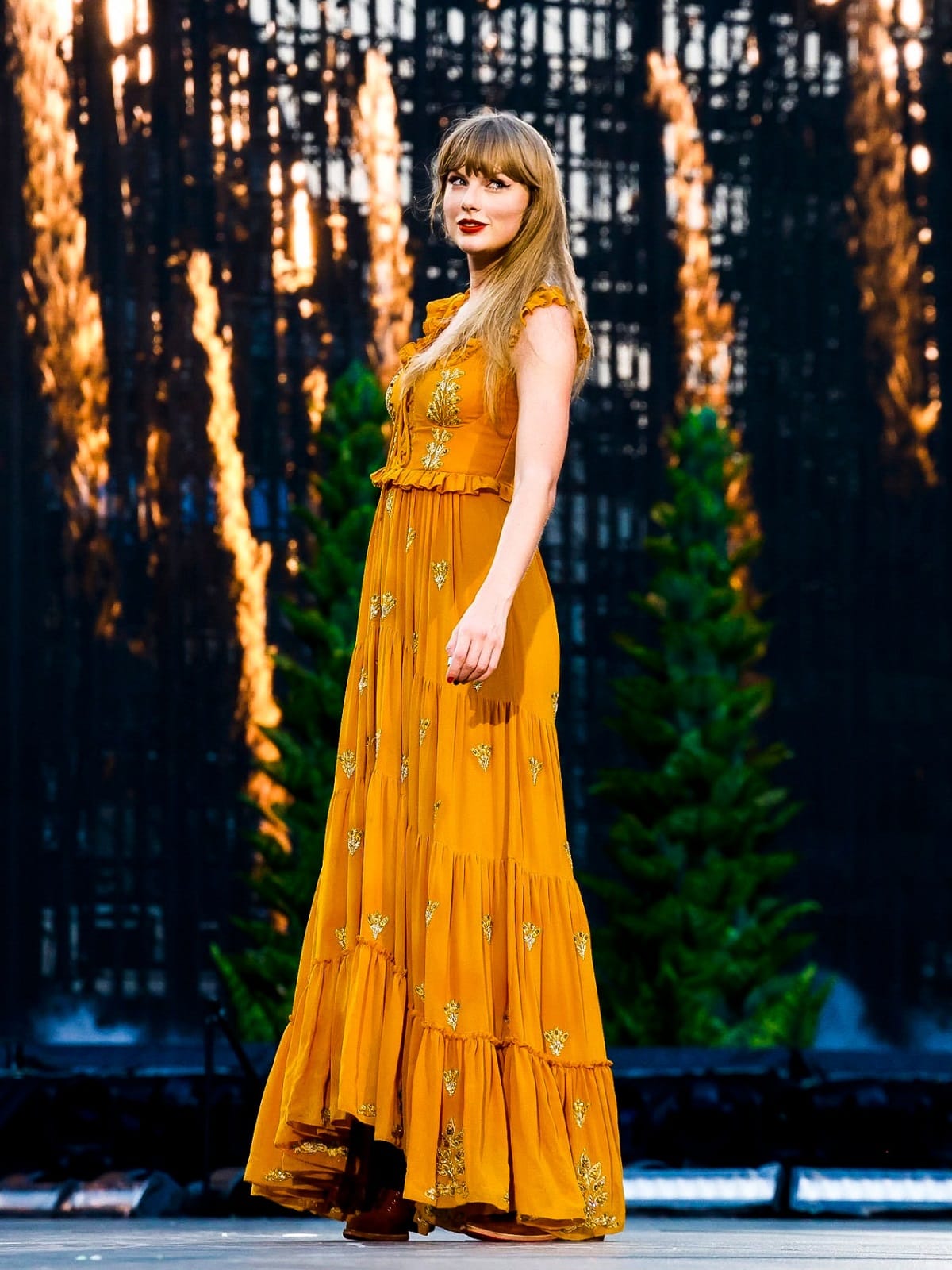 Taylor Swift Concert, In the same year, Taylor released the follow-up to Folklore, Evermore.  Sporting a similar plaid coat and natural curls, consider wearing all the shades you'd wear during fall and embrace cozy fabrics. While it's giving hygge in the album, on-stage, it's all about fairy-inspired flowing gowns. Appearing as if they're straight from a fairytale, try your hand at something forest green, soft lilac, orange or brown. Make sure you can move your arms around, and ensure you wear plenty of fabric that flows and floats like a dream.
Midnights Era Outfits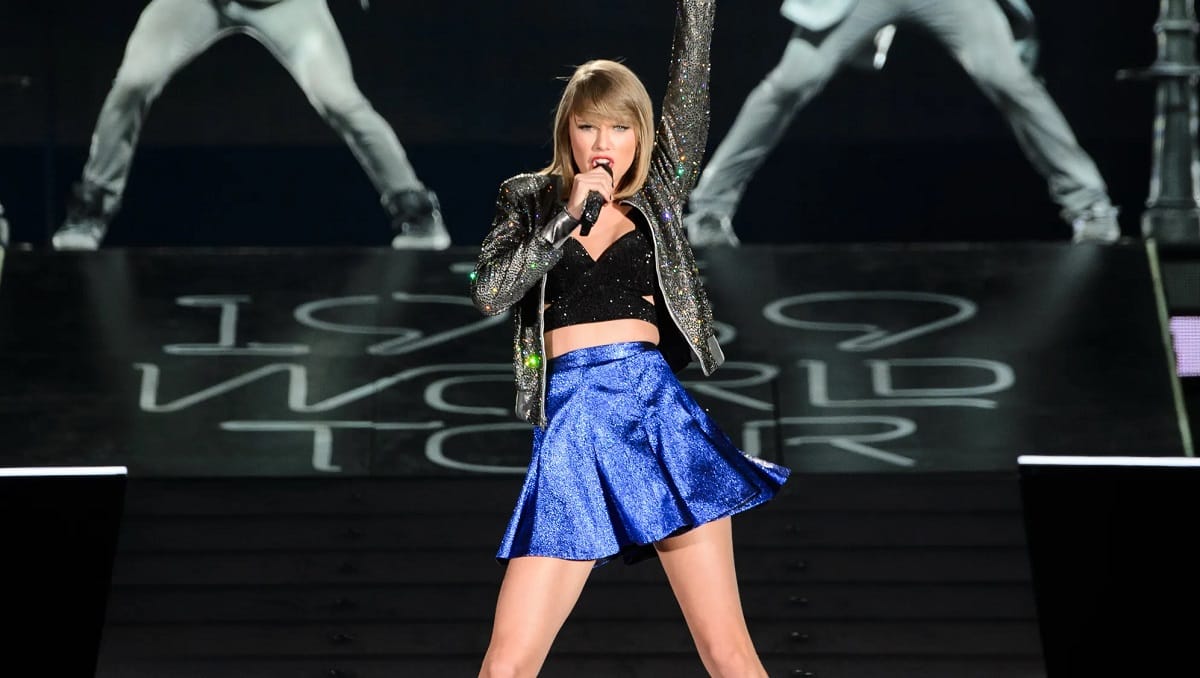 Taylor Swift Concert, Her most recent album, Midnights, is the perfect inspiration for your Eras Tour outfit. You can easily create an outfit from her music videos or recent public appearances, all about dark blues, silver, sparkle, and all things celestial. Whether you want to pay homage to Lavender Haze with a purple fur coat and sequin mini dress or stick to a blue and silver star-studded look, you won't be the Anti-Hero of the event.
Also Read:
Joe Jonas And Sophie Turner: Joe Jonas' Ex-Wife Sophie Turner And Ex-Girlfriend Taylor Swift Step Out Together In NYC
Top Beautiful Hollywood Actress+photos